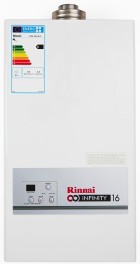 Rinnai, which specialises in continuous-flow water heaters, offers a site sizing service designed to deliver the amount of hot water to meet existing and planned needs. The service is available over e-mail, iPhone and site visit. It is designed to give contractors and users the right mix of products and system that meets the needs of the site, rather than a 'one-size-fits-all' approach seen with traditional hot-water systems.
Energy-efficient cooling for the conversion to offices of a 19th-century warehouse at Grand Canal Quay in Dublin was achieved with minimal changes to the fabric of the building with fresh air delivered using energy-recovery ventilation (ERV) units in the roof space. FKM Group selected Panasonic's 3-pipe ECOi MF2 air-conditioning solution to be installed by Crystal Air.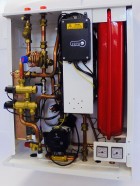 Stokvis Energy Systems has supplied 32 bespoke heat interface units to replace existing units serving separate apartments in the UNISON building on Euston Road in London. The previous HIUs were installed in small cupboards accessible from the corridors. The new units had to be suitable for underfloor heating and also have connections made from the front.