Exploiting the potential of heat pumps for space heating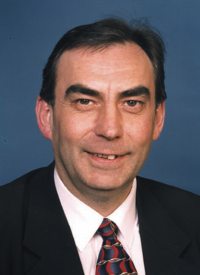 With financial support available for both commercial and domestic projects, TERRY SEWARD examines the technology of heat pumps for space heating.We have seen a number of Government initiatives regarding heat pumps in a very short space of time — reflecting their recognition of the technology as a key heat provider, through the use of renewable energy sources, and as a low-carbon technology.
Financial incentives
For domestic users and charitable institutions, an installation utilising either ground or air-source heat pumps is available with reduced VAT at 5%. In addition, a ground source installation can attract a £1200 grant through the EST's 'Clearskies' programme. For organisations wishing to invest in commercial or industrial heat-pump installations an Enhanced Capital Allowance is available for products that satisfy the requirements of the scheme. Those products may be found listed on the Carbon Trust's Energy Technology List at www.eca.gov.uk This is all good news for heat pumps and their suppliers. However, with the incentives that are now available creating considerable interest, where does the specifier go to find out what type of heat pump will suit his or her application?
Heat sources
To start with, there are a number of heat sources used by heat pumps, which in simplest terms, can defined as air, ground and liquid. In the case of air, the source would normally be ambient air. However, more sophisticated systems may use recovered exhaust air to drive the heat pump process where this is available. Using the ground as a heat source is normally achieved using coils of pipe laid in a shallow trench or deep boreholes with a U-tube inserted in each bore. In each instance, the piping forms a closed loop containing a brine, which exchanges heat with the ground. Open systems that take water directly from the ground, can also be utilised. However, the requisite permits will be required from the Environment Agency to operate such a system. Heat pumps that use liquid as a source will generally utilise water. This may be in the form of closed-loop energy-transfer systems or closed loops utilising man-made ponds, rivers or lakes with heat exchangers embedded in the source water. Again, some systems may use the source water directly. However Environment Agency permits will need to be obtained in all cases. There is also the potential for damage to the heat pump from unfiltered and untreated water sources, so closed-loops and heat exchangers will be used in most instances. Other high-energy liquid sources that can be utilised include slurries and effluent.
Heat delivery
While there are a considerable number of potential heat sources for heat pumps, the methods of heat delivery divide very simply into either heated water or heated air. Either can be supplied at medium temperatures (say 35 to 45°C) for space-heating or at high temperature for heating domestic hot water heating. The highest temperatures that can normally be achieved with vapour-compression-cycle heat pumps is around 60 to 65°C. There are many definitions for a heat pump. The European standard EN14511 defines a heat pump as an: 'encased assembly or assemblies designed as a unit to provide delivery of heat. It includes an electrically operated refrigeration system for heating. It can have means for cooling, circulating, cleaning and dehumidifying the air. The cooling is by means of reversing the refrigeration cycle.'. This definition is important as it emphasises the versatility of the heat pump to deliver more than one service. For example commercial offices that experience high heat gains through solar effect and via equipment such as computers can have this load offset by the cooling capability of the heat pump, whilst during the winter months the heat pump will deal with the heating requirement. The dehumidification effect that can be obtained with heat-pump and heat recovery dehumidifiers can be utilised for dehumidifying sports halls and complexes, including swimming pools, where the pool water can also be heated. Occupation times are also very important in the selection of suitable heat-pump equipment. Air-to-air heat pumps have been extensively used in commercial buildings for many years as reverse-cycle equipment that also provides cooling. The normal occupation hours of 8 a.m. to 5 p.m. make this type of product ideal for these applications. Air-to-water heat pumps are used in many applications, such as in providing heated water to fan-coil terminals in commercial buildings. This type of product is also used in central Europe for dwellings in conjunction with underfloor heating systems and is increasingly becoming available in the UK for this purpose. Water-to-air heat pumps may be connected together in a building to provide simultaneous heating and cooling to separate zones. Ground-source heat pumps utilise a heat source with only a small variation in temperature throughout the year. The ground temperature at a depth of 2 m or is relatively stable, which has led to extensive use in Europe and the USA in dwellings, where the house is mainly occupied in the evening and when the heating load is consequently at its greatest. This technology is currently experiencing considerable growth in the UK. These are just a few examples and are certainly not prescriptive as all types of heat pump have been utilised for both dwellings and commercial/industrial applications.
Rediscovery
Heat pumps have been used in the UK since the 1950s However we are only now rediscovering them and their benefits. The fact is, that the HVACR industry has taken seriously the energy and environmental issues that have been prevalent since the original Montreal Protocol in 1987 right through to proposed EU Directives relating to energy conservation. The consequence is that heat pumps are far more efficient than they were a few years ago, they are extremely reliable and require no more maintenance than conventional heating systems. Add to this the fact that heat pumps are one of the most efficient means of heating a building, and the technology is set for heightened acceptance in the very near future. The manufacturers and suppliers of heat pumps have excellent technical information on a wide variety of heat pumps and can offer advice on their application. A list of member companies of the Heat Pump Association can be found on the www.feta.co.uk website, and they will cover all the heat-pump varieties discussed in this article.
Terry Seward is Secretary of the Heat Pump Association, 2 Waltham Court, Milley Lane, Hare Hatch, Berks RG10 9TH.