Did you know that energy and carbon reporting regulations are changing?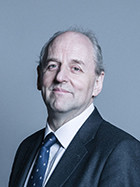 From April 2019 the rules on energy and carbon reporting are changing. What does this mean for you and your organisation?
To simplify the policy landscape and reduce administrative burdens on participants, a package of changes were announced at Budget 2016, consisting of closing the CRC Energy Efficiency Scheme, increasing Climate Change Levy (CCL) rates and rebalancing these to gas, and a consultation on a streamlined energy and carbon reporting framework (SECR).
The new framework aims to reduce the overall administrative burdens on participants, whilst improving the incentive for organisations to save energy through energy efficiency – thus reducing energy bills and carbon emissions. The is objective is that the SERC framework will enable businesses and industry to improve energy efficiency at least 20% by 2030.
Proposals for mandatory carbon reporting apply to all unquoted organisations that employ at least 250 people or have an annual turnover greater than £36 million and balance sheet above £18 million. Those companies quoted on the stock exchange have been required to report on their carbon performance since 2013. Currently, such large businesses are already required to manage their energy use under the Energy Savings and Opportunity Scheme Regulations, however, there is no current requirement for public disclosure of ESOS reports.
There are currently around 4,000 companies (and 1,200 other public and private sector organisations) obliged to report their annual carbon emissions under the CRC Energy Efficiency Scheme. However, the government estimates that around 11,900 businesses will be required to report annually on their energy and carbon performance under the new SECR framework, many for the first time!
I will be holding a session with BEIS' Head of Business and Industrial Energy Efficiency, Tax and Reporting, Gary Shanahan at EMEX on Wednesday 21st November 2018 from 12:10 to 13:00. We will offer guidance on how organisations can prepare, and also explain what will be the qualifying criteria and how the new reporting framework will benefit the companies.
click HERE to register FREE to attend this year's EMEX event.
Related articles: