CRO route for fire sprinkler installers now closed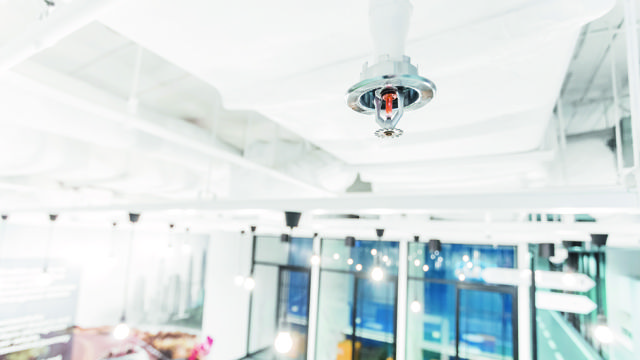 New applications are no longer being accepted for the CRO (Construction Related Occupation) route for Medical Equipment Installers or Fire Sprinkler Installers.
A new qualification route is now open in order to obtain a blue SKILLcard for that occupation. The phase out of CRO cards is taking place in order to deliver the Construction Leadership Council's 2025 strategy. All card schemes carrying the CSCS logo, including SKILLcard, must only certify occupations with NVQs or approved equivalents.
SKILLcard has worked closely with BAFSA (British Automatic Fire Sprinkler Association) to provide a new recognised qualification, IQ Level 2 Certificate in Fire Sprinkler Installation (QCF).
Ruth Oliver, BAFSA skills and qualifications adviser says: "We have developed a comprehensive qualification route which allows Fire Sprinkler Installers to demonstrate their competence via a formal qualification pathway. We offer a full course for individuals with less than 4 years' experience. However, we have also recognised the value of time served professionals and as such also offer an experienced worker qualification for those with 4 years or more verifiable experience."
Existing card holders can, at this time still renew their Fire Sprinkler Installer CRO card. However, the renewal route will close at some point in the future, the date of which is yet to be confirmed. However, when considering renewal, cardholders may choose to undertake the new qualification which will enable them to apply for a blue SKILLcard.
Picture credit: Shutterstock/ Junesama 
Related links:
Related articles: