Kingspan Kooltherm offers solution for historic building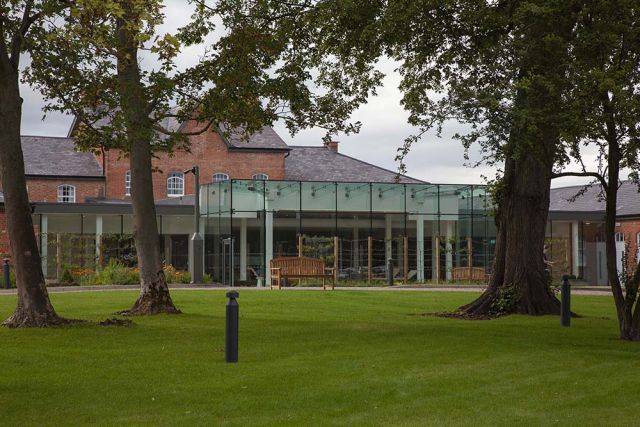 Kingspan Kooltherm pipe insulation is helping the refurbishment of historic Studley Castle hotel. Studley Castle's refurbishment and extension has been designed to exceed the current energy performance requirements for Building Regulations compliance.
With an aged thermal conductivity as low as 0.025 W/m·K (at 10°C mean), Kingspan Kooltherm Pipe Insulation could help meet this target. As a result, 15,318 lm was specified in thicknesses ranging from 15 mm – 25 mm throughout the site for all heating and domestic water services to work towards future proofing the hotel. The pipework supplies 200 guest rooms in the original castle and across a contemporary three-storey wing, restaurant, lounges, and a health suite within a converted stable block which includes a pool and spa.
Kingspan Kooltherm pipe insulation has been awarded a best-in-class Eurofins Indoor Air Comfort Gold certificate, recognising it as an outstanding material according to the VOC Indoor Air Quality emissions standards. It has been assigned a BRE Green Guide rating of A/A+, has a fibre free core which has been manufactured with blowing agents with zero Ozone Depletion Potential (ODP) and has a low Global Warming Potential (GWP). The product is manufactured under a BS EN ISO 14001: 2004 scheme and is the first pipe insulation product to attain BDA Agreement certification under the scheme.
Related links:
Related articles: