Cushman & Wakefield report shows clients value co-working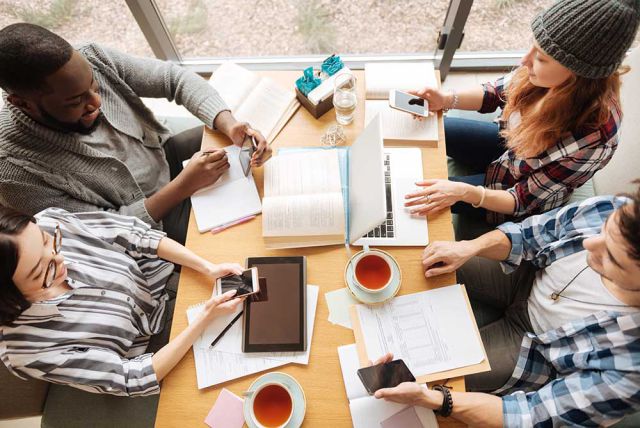 A survey from commercial property services firm Cushman & Wakefield shows that the popularity of co-working office space continues to grow, with greater use predicted over the next five years.
Co-working is a commercial space rental model where individuals occupy shared office space. It is widely used by start-ups but has proved increasingly popular with large corporates looking to save money on office rental or to house project teams in a single location.
The C&W survey, carried out with CoreNet Global, gathered information from over 550 commercial real estate executives around the world. The results showed that 63% of companies are using co-working to some degree, and many respondents expect to double their usage of these services up to 2025.
One of the big drivers of this trend is cost – 33% of companies using flexible space report occupancy cost savings of more than 5%.
However, respondents did also point to some of the potential problems with co-working. These include the difficulty of maintaining company culture and cohesion when workers are operating out of a shared, co-working location, which was mentioned by 48% as a problem. A similar number pointed to digital security as a potential issue.
However, there seems to be no sign that the popularity of in coworking office space is slowing. Companies were 50% more likely to view co-working as an opportunity to increase employee satisfaction, rather than a deterrent to engagement or job satisfaction.
Picture credit: Shutterstock.com/Dmytro Zinkevych
Related links:
Related articles: