Hot water heating and its safe delivery in the care home environment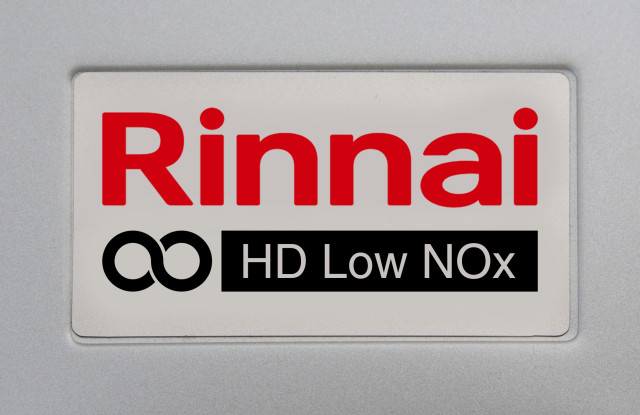 The need for constant hot water is critical like never before, says Chris Goggin of Rinnai
The need for constant hand cleansing & hygiene is critical to the strategy for defeating Covid 19 bacteria and its transmission. Hot water is a commodity that can be delivered to the point of use in a variety of differing ways. For the care home environment, though, there are several important factors that decide the choice of hot water generation and the delivery systems.
In order of importance it is, I believe, as follows:
Reliability – a 'fit & forget' attitude that once the system is installed it needs little or no maintenance and servicing.
Product availability - is there sufficient access to continuous flow hot water products? This method of hot water delivery is guaranteed as giving unlimited hot water supplies, provided there is no interruption to the gas or water supply.
Speed and ease of installation – can a new system be installed with the minimum of fuss and maximum of financial and energy efficiency.
Safety and Compliance – safe, controlled temperatures, ease of use, Legionella risk minimised, the units and equipment complying completely or exceeding all national and international performance, standards and code of practice.
Cost – installation and operating costs are at a minimum to provide hot water on demand in, virtually, limitless amounts.
Environment – having the minimum impact on our environment and using the least resources to deliver the maximum efficiency and minimise carbon footprint.
Methods of Hot Water Delivery
So, with these criteria in mind, we turn to the differing modes of hot water generation and delivery at the point of use in a Care Home. There are several methods employed to deliver a site with hot water heated by gas, including, but not limited to;
Stored Indirect System - this is where a cylinder (calorifier) is pre-heated via the site's heating boilers and the water is, literally, stored for use.
Stored Direct Fired System – this is where a storage cylinder (calorifier) is pre-heated via gas burner at the base of the cylinder and again, the water is, literally, stored for use.
Continuous Flow Instantaneous – this is where no hot water is stored.  The water is heated directly as it passes through the appliance, on demand.
Comparison of Stored – versus - Continuous Flow
Stored hot water systems are almost always designed to allow for over-capacity because of the difficulty in sizing to any real accuracy. Stored hot water, because of the system design, can find it difficult, to cope with demand, as the recovery times can be longer than the period in use. It is rather like keeping a car engine running constantly for when you occasionally drive it…….
How much would you need to store for peak loads?
In a Care Home environment peak demand times can vary widely from site to site but, more often than not, are more or less constant throughout the day, with little or no use after 7pm.
Unlike your average hotel or large residential block, a Care Home is a complex site, where traditional calculation methods to determine stored volumes cannot be employed, but alas, usually have been.
Many Care Homes are not purpose built, and many were used as other types of residential accommodation previously, be it a Stately Home or Local Authority Residential Care Facility, for example.
It is not advisable to simply determine the demand based on the number of hot water outlets as would normally be the case – for example, bathing times are often supervised, and hot water demand is governed by staffing levels, as such there is no "peak" demand as not everyone will be showering at 7.00am,  like in a hotel.
A Care Home though, has almost a constant demand from the busy laundry and 24/7 'never-closed' kitchen. It would appear that stored hot water systems are oversized to compensate for the number of hot water outlets and for large potential demands of daytime staff activity, as a result they use far too much gas and have far too much storage – wasting money in the process.
The other major consideration points of Stored Hot Water are:
Storage cylinders (calorifiers) of both types tend to be much cooler at the base than at the top as the pumped return or cold inlet water is introduced at the base of the cylinder.
This causes the effect known as stratification, where the base of the cylinder is at greater risk of harbouring and promoting growth of Legionella. To try to combat this risk all storage cylinders should be flushed out from the base at least monthly to comply with L8 Regulations.
When a hot water cylinder leaks, they can cause significant damage to the building fabric first and foremost but also have the potential to create havoc elsewhere; tripping the electrics, premature fire alarm activation, damaging the Nurse Call system, potential scalding and, as is often overlooked, loss of income from the rooms adjacent or below as the water damage prevents room occupancy.
Stored water often requires large plantrooms (lost revenue floorspace) or loft header tanks – another maintenance and risk headache. The length of time these stored systems have been on the market – plus lack of inertia due to technology recognition - has ensured that the industry, especially the installer and the specifier, think hot water storage systems are a sustainable option.
Continuous Flow – the preferred method
The most preferential method is the continuous flow system - a designed
for-purpose hot water heating unit and system. In comparison to traditional stored systems the continuous flow hot water system only uses any significant fuel / energy when the tap is turned on. It is proven by independent tests and analysis that continuous flow water heaters save between 25-30% in energy bills over the lifetime of an appliance compared to stored hot water.
Like-for-like, a continuous flow system compared to a stored water system would give payback (ROI) in a fraction over two years simply because of slashed operational and capital costs
The only time a user pays for energy use is when there is a demand, in other words the system will only increase its gas consumption when a tap or shower is actually turned on.
The end-user employing continuous flow will effectively be paying 'as they go'- as opposed to paying for 1000's litres of stored 65°C hot water and the associated standing heat losses.
Continuous flow systems have other significant advantages over stored. A major point of importance in the Care Home sector is resident safety. A continuous flow water heating unit and system cleverly eliminates sudden changes in water temperature. The water temperature set via the digital temperature controller is the water temperature that is delivered constantly.
Water can be guaranteed at 65°C for ACOP L8, a precise temperature that helps prevent Legionella proliferation and as there are no standing bodies of water the system is constantly turned over.  If you use Chlorine Dioxide and a blended 43°C system, the continuous flow method is also perfect for a site, too.  The controller can be set to deliver the required temperature as easily as it delivers 65°C. As an added failsafe, the unit will automatically cut the heater off should the temperature ever rise by 3°C above your chosen set point. Burners on these superior units use lean and rich technology allowing them to self-modulate down to an unbeatable 2.4 kW.  
In many commercial operations these heaters are the best of all possible options as multiple units can be linked via a manifold arrangement to provide a never-ending supply of heated water without costly storage into the most demanding of situations. The units are available as internal and external appliances and are suitable for natural gas or LPG.
Continuous flow units are no bigger than a standard domestic boiler but can deliver thousands of litres of perfect, temperature-controlled water, every hour, of every day, on demand. 
End users and specifiers in the Care Home sector can factor in the lifetime costs into their calculation and choose a product with quality engineering that uses only the best components available and is precision engineered, technically advanced and up to the job it needs to perform. 
The continuous flow unit can be retro-fitted to any existing hot water system or designed from new – no header tanks, no stored water, no wasted energy consumption, no hassle and whole lot less risk.
The Care Home sector is growing rapidly, and the services and auxiliary systems must keep pace.
Chris Goggin is Operations Director of Rinnai Uk
Related links:
Related articles: