The latest modules to control fire dampers in HVAC applications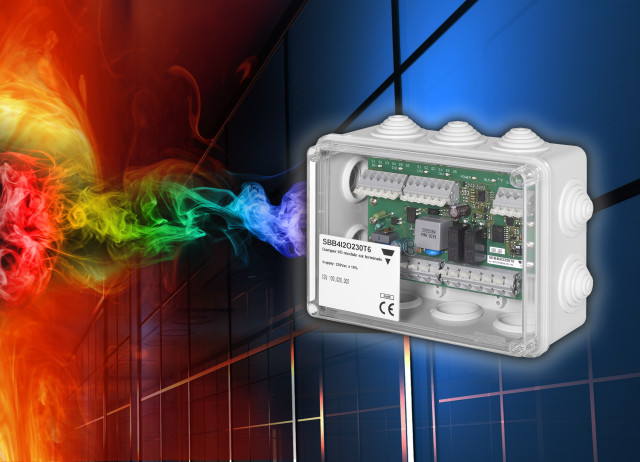 Controls and Automation specialist Carlo Gavazzi has extended their product offering by launching a range of fire damper modules.
 These addressable modules have been designed to control the different types of fire dampers on the market (spring return & drive open/close).
Fire dampers are mandatory and are used to prevent fire and/or smoke from spreading through a building's ventilation system in the event of a fire. The fire damper actuator can be monitored and controlled from a central controller panel, either to implement mandatory regular checking and/or to allow fire fighters to open/close the individual fire dampers in groups according to the firefighting strategy.
Kevin Sheldrake, Carlo Gavazzi's Business Development Manager explains: "With this launch we are able to provide customers with a dedicated damper control solution utilising bus-based technology, which reduces drastically the cabling & installation cost.  Commissioning time is also reduced as all damper modules are discoverable and programmed from a single point – no need to visit each damper location to set the addresses or make operational adjustments"
For applications where only damper status is required (no control) the SBB4I product provides the perfect solution in the form of a simple junction box with a transparent lid, for clear visibility of the LED status indicators. There is enough space within the enclosure to accommodate ground terminals and live connections.
Related links: