For happier, cheaper and greener offices we need technology
Tom Harmsworth, UK Managing Director of WeMaintain, discusses the role of office buildings now they are under the microscope more than ever and property managers face a multitude of challenges. 
The pandemic may only have accelerated pre-existing trends such as hybrid working but it came in the form of a massive curveball, forcing a radical rethink of health and safety measures even as the demand for office space first plummeted. Nearly 20% of space in the office markets of South East England may become redundant, according to a survey by Lambert Smith Hampton, the equivalent of over 50 Gherkin skyscrapers.
Another challenge is adapting to the climate crisis. Buildings consume about 40% of the world's energy1 and Office buildings in particular consume 10% of the UK's energy2. This is unsustainable and the UK is moving closer to a stringent Net Zero Carbon Buildings Standard, a cross-industry initiative to build new, and retrofit old, buildings in line with climate targets. On top of this, the next generation of workers is more socially and environmentally conscious than any of their predecessors. Low Environmental, social and governance (ESG) ratings will become unpopular and therefore unaffordable.
To attract businesses back to the office, property managers must be able to demonstrate a measurably superior working environment across all the most important metrics, namely wellbeing, costs and sustainability. Is the solution technology?
Be happy
The world's first Internet of things (IoT) device was invented by university students in the 1980s to check if nearby vending machines were out of Coca-Cola. Now the technology is used for a range of purposes such as tracking movement and measuring temperature and humidity. These were invaluable during the pandemic, for instance measuring airflow could be used to optimise health and safety. Post-pandemic, questions of health and safety still remain a priority for workers, making them a priority for employers. Those who can guarantee a safe, clean working environment will attract and retain the best employees, giving property managers and asset owners a good incentive to compete in this space.
Research reflects anxieties and opportunities in this arena. One Harvard study3 found that poor air quality can decrease cognitive performance by up to 50%: structural inefficiencies bleed into psychological inefficiencies. IoT sensors are better than ever at monitoring and, if need be, adjusting well-known distractors such as lack of natural light and background noise levels. IoT's capacity to increase office wellbeing is a fact reflected in its uptake by the healthcare industry where IoT collects patient-generated data.
According to research by Instant Offices4, 45% of UK workers would happily share personal information via biometrics and user interface technology in order to improve their health and wellbeing. As these innovations are honed, property managers will come to find them an indispensable tool in boosting workplace satisfaction, decreasing absences and staving off unwelcome megatrends like the Great Resignation.
 Save money
IoT and other technologies are also a proven way of saving money in the long term. HVAC – heating, ventilation and air conditioning use multiple sensors. Proprietary software interprets the data they provide and responds (for example) by limiting energy consumption in unoccupied rooms, detecting and diagnosing faults and decreasing overall HVAC use during peak demand periods. Research by MIT5 suggests that smart lighting controls could amount to a 45% energy saving. A single smart thermostat can save up to 10% in HVAC energy consumption. And smart buildings as a whole with the integration of the physical and digital can lead to an extra 25% in energy savings on the entire building. Globally, it is hard to escape news of rising energy prices. Reducing waste is the obvious first thing to cut.
The UK Government's recently announced Energy Bill Relief Scheme (EBRS) will offer discounts to struggling businesses. But the need to balance ESG commitments with rising energy costs requires a financially sustainable solution. The role of technology here is no longer optional. Some of our own customers have experienced 11 to 25% reductions in total ownership costs which is a significant saving in the middle of a cost-of-living crisis and our solutions have also assisted with reducing callout durations. This means, of course, that engineers cost less over time and can be scheduled to arrive at short notice when convenient, minimising disruption.
Going green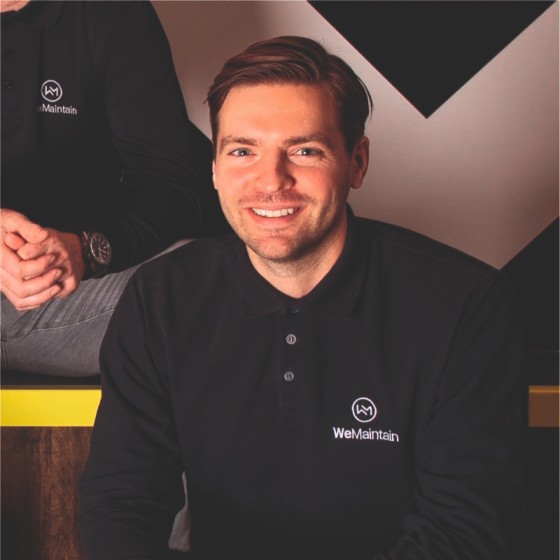 For now, buildings are responsible for 40% of total EU energy consumption and 36% of the EU's total greenhouse gas emissions. In the long run this will no longer be excusable: the price of renewable energy has plummeted, with solar alone has dropped 80% since 20106.
Then there's the fact that 31% of Gen-Z7 which is set to be the largest workplace demographic by 2050 would reject jobs at companies with poor environmental credentials. Property owners cannot afford to defer any technology that could improve their assets' environmental footprint, not least because the biggest driver of ESG investment is demand from clients, stakeholders and customers, according to the Royal Institution of Chartered Surveyors' 2021 Sustainability Report8.
In one sense, building operators and engineers are on the frontlines of combating climate change. Only 15% of a building's emissions occur during construction and demolition. This leaves 85% at the mercy of responsible ownership and management. Fortunately, the technology is available. Technology exists that is capable of transferring energy from a node where it's in surplus to one that's operating in a deficit. This keeps the system running smoothly, offsetting fluctuations in supply common to wind- and solar-generated power.
There are other applications. The traditional office building was stuffed with paper. Electronic Shelf Labels (ESL), common in retail but applicable to office buildings, make storage, administration and routine maintenance greener and more efficient. We still have a long way to go. 75% of Europe's current building stock is energy inefficient9. But this is a fault of policy, not of technology. In short, a commitment to ESG is essential for modern workers and, by extension, the modern office.
The takeaway
Technology made large populations possible. Now large populations make technology indispensable. From HVAC to the IoT, robotics to smart lifts, ESL to electronic blueprints, technology has never been more integrated in our buildings and offices. As a result, employees have never relied on it more for their wellbeing, property managers for cost-efficiency, and the planet for a low carbon future.
The culture has changed too much, too quickly for property managers to mistake "Build back better" as a mere slogan. More than a slogan, it's a demand. And the most successful property managers of tomorrow will be those that heeded it today.
Source
www.bupa.com/news/press-releases/2022/gen-z-seek-ethical-workplaces-as-environ-mental-health-burden-bites
https://tinyurl.com/mrxtej6h
Related links:
Related articles: