CentraLine mid-year review
Published: 02 June, 2016

Designed specifically for HVAC control systems — the EagleHawk AX controller.
CentraLine by Honeywell has been actively involved in updating its products and systems to support its network of Partners in delivering a wide range of successful projects.
Hawk AX, the core of the CentraLine portfolio, has been supplemented with additional controllers exclusive to Partners using the same Niagara software platform to target key sectors of building-management systems.
The EagleHawk AX controller is designed specifically for HVAC control systems, combining the Niagara programming software with a library of pre-configured applications and cost efficiency in time, engineering and space restrictions.
A key element in the EagleHawk AX product family is the CentraLine Panel Bus I/O (input/output) Modules.
This comprehensive range uses Panel Bus communication protocol designed to work with Honeywell HVAC controllers. Panel Bus is effectively pre-engineered to automatically integrate with Honeywell HVAC controllers, hence removing the need to software engineer I/O modules.
Legacy is always an important issue to users and Partners.
CentraLine by Honeywell announced an important development in its ongoing commitment to support legacy systems.
The release of the IP C-Bus Driver facilitates the integration of the Niagara based Hawk AX with existing Excel 5000 based systems predominately used with the Honeywell XBS front end.
This can now be replaced with the CentraLine Arena AX supervisor using the IP C-Bus driver.
Partners can now offer their clients an approved and supported route to update and expand existing systems hitherto regarded as manufacturers' proprietary installations.
CentraLine recognising lighting systems are an integral part of a building management system released a Niagara AX controller providing an emergency lighting test and control system.
The Honeywell Ex-Or MLS emergency test and system controller automatically tests emergency-lighting systems and ensures compliance with IEC6023.
Niagara software-based MLS controllers are designed to operate with the DALI (Digital Addressable Lighting Interface) open protocol for emergency luminaires and signs.
The MLS controller with Niagara software enables configuration, execution, monitoring and reporting of emergency-lighting test functions with remote or onsite access.
Valve and actuator performance is an essential element in HVAC control loops.
The building control sector has seen significant growth in the specification and use of pressure-independent control valves (PICVs).
Terminal units are probably the most familiar application of PICVs with the move from 4-port to 2-port valves driven primarily by the need to reduce excessive energy consumption of pumps and thermal losses from pipework.
Honeywell Kombi-QM valves are used in both constant -and variable- flow systems — typically fan coil units, chilled ceilings, one pipe heating systems and air handling units.
This extensive portfolio with a wide selection of actuators is available in pipe sizes from DN15 to DN150 and categorised in four groups.
• Group 1 DN15 to DN25
• Group 2 DN20 to DN32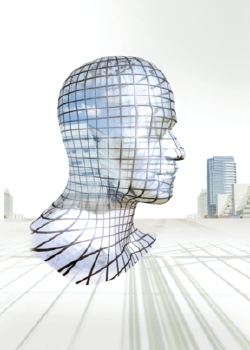 The familiar face of the CentraLine brochure.
• Group 3 DN40 to DN65
• Group 4 DN50 to DN150
Groups 1 and 2 utilise linear actuators, and the larger valve groups 2 and 3 use rotary actuators.
CentraLine Partners install control applications for every type of building from simple boiler houses in large residences to fully integrated enterprise management systems in world-class laboratories.
This is a reflection of the capabilities of the Hawk AX, an industry benchmark for flexibility and scalable solutions supported by a single programming tool for integration, control and graphical supervision.
Partner projects in 2016 have underlined the capacity of the Niagara-based controllers and supervisors to meet the challenges of matching clients' expectations in terms of performance and cost efficiency.
Smith & Byford, one of the earliest adopters of CentraLine Hawk AX, with its client Selfridges, developed an iPad application for the control and monitoring of the London store.
The Niagara-based software provides realistic 3D images that positively engage with the application user.
This innovative approach provides a readily accessible method using a familiar interfacing device to optimise zone and time control of retail-space illumination whilst minimising energy costs.
Digital Europe with many years' experience were given the responsibility of designing, engineering and commissioning the building-management system for the The Way Centre in Wolverhampton.
Opened by OnSide Youth Zone, a registered charity, the centre is dedicated to providing young people with a safe, affordable and inspiring place for development and leisure.
This inspirational building uses Hawk AX to provide a wide scope of open-protocol integration, combined with an onsite graphical user interface touch screen panel.
The ground-floor panel controls an AHU (air-handling unit), boilers, constant- and variable- temperature water pumps, HWS generator and underfloor heating pumps.
A second panel on the roof also houses a Hawk AX serving two AHUs, kitchen supply and extract and gas safety system.
A CentraLine 7 in fascia-mounted touchscreen provides operator access to the building-management system with onboard graphics and the possibility of remote internet access by PC or smart device in the future.
Jim Sword, CentraLine by Honeywell sales leader, summarises, 'This has been a very active six months for CentraLine, with the release of new products and the culmination of some exciting projects.
'I am looking forward to seeing our Partners use these new products in a variety of interesting and successful energy-management systems.'
If you would like to know more about CentraLine by Honeywell please visit the link below.
For more information on this story, click here: June 2016, 15
comments powered by

Disqus