The National Health Service spends £8.3 billion annually on managing and maintaining its property and estates, according to figures published in the most recent NHS Estates Review carried out by the consultancy Arcadis. This is an enormous amount of money for an extremely hard-pressed organisation and a big drain on public finances in these days of economic upheaval.
Therefore, any efficiency improvements could make a massive difference — both financially and politically.
Earlier this year, the findings of another study, 'Securing health returns' produced by the Sustainable Development Unit (SDU) for NHS England and Public Health England were seized on gratefully by managers and building engineering specialists because they identified potential annual savings of over £400 million.
The SDU identified 35 sustainability measures that, as well as substantially reducing energy bills, would also reduce annual carbon emissions by one million tonnes by the end of this decade. 18 of these measures were linked to energy saving — including staff energy awareness and 'behaviour change', which it said were capable of reducing energy costs by £21.5 million.
Good building management behaviour was also highlighted, including lowering set points on heating systems by 1 K, which the report said would cut £6.2 million from the NHS energy bill.
These very large sums reinforce the point that the complete lifecycle cost of a building has always dwarfed the initial construction cost. Yet, in too many cases, the primary focus has been on the initial design and handover of projects — with too little thought given to long-term performance. High-intensity buildings like hospitals are particularly vulnerable to the damage caused by rushed or poorly planned design decisions.
Better understanding of the 'performance gap', which emerges between design intent and the 'real-life' operation of a building, has been supported by the emergence of Building Information Modelling (BIM), which promises to ensure many historical mistakes do not get replicated.
Since April this year [2016], the Government has required all public-sector work to be subject to the Level 2 BIM method of working, which demands that building information is developed in a collaborative 3D environment and with long-term maintenance of assets and operating costs in mind.
The use of intelligent objects and 3D models allows the design team to have a full working visualisation of the project before work begins and can refer this to the end client or building manager so they can make any tweaks well in advance of receiving their completed project.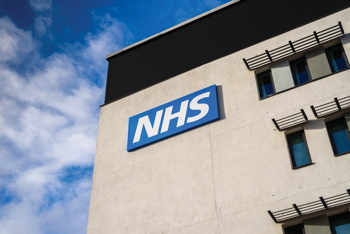 The need for better co-ordination and the earlier involvement of the specialist trades in building services projects becomes even more critical when working in a BIM environment. The project team has to work with a federated set of models and this requires a change to traditional contracting arrangements.
The old 'linear' way of suppliers following each other in an antiquated hierarchy will simply not work on BIM-driven projects and means there is a greater chance of achieving long-term targets for operating performance targets.
Facilities managers must also be involved from the outset and engage with BIM models to establish the type of equipment being installed and how it is to be serviced and maintained throughout the building's operating life. They should be encouraged to ask questions at each stage of the process. This is particularly important in buildings that will rely heavily on their building services, such as hospitals with their high demand for heating and hot water as well as widely varying demands for ventilation and indoor air quality. It is very easy for pre-determined performance targets to slip in these buildings and for energy costs to get out of control.
As a result, the industry needs to work with the latest software tools to help designers make the right decisions at the outset for long-term operation. For example, the service and maintenance tool SFG20 — widely adopted across the public sector — now includes a healthcare-aligned set of maintenance schedules, developed in collaboration with the healthcare industry, including professional bodies and practitioners. These maintenance schedules are aligned to the requirements of the Health Technical Memoranda (HTMs) that underpin the design of all healthcare buildings.
SFG20 has also been adapted so it can now accept building design information imported directly from BIM software via xBIM. This means that ongoing maintenance costs can be based on the SFG20 standard from the point that initial CAD drawings are constructed, rather than later in the process or after project handover, thus ensuring buildings are not over- or under-maintained but at all times remain compliant.
SFG20 is a dynamic online tool so makes best practice widely available and easy to access. As well as featuring over 500 core maintenance schedules, covering more than 60 equipment types, SFG20 also gives users the opportunity to customise maintenance schedules, including service times, frequency and criticality ratings.
These are exciting and challenging times for the facilities-management industry and a huge amount is now achievable by combining traditional FM expertise with modern digital technology. We have the tools and the engineering knowledge to deliver significant running cost savings for estates managers — and that £400 million off the NHS energy bill, for example, could be far better used in frontline patient care.
Wayne Terry is head of business development at the Building Engineering Services Association (BESA).