Welsh Assembly extends Dalkia contract
Published: 09 October, 2004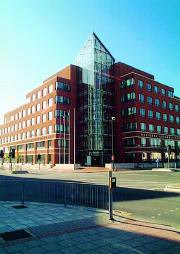 Dalkia's 5-year contract for facilities services for The National Assembly for Wales has been extended.
Dalkia has won a further extension to its 5-year contract to provide comprehensive facilities services to The National Assembly for Wales. In addition to the principal buildings in Cardiff, the contract includes nearly 60 locations throughout Wales. The total estate is some 100 000 m2, mainly offices.
The contract involves the overall management of the estate, providing a multi-disciplinary design-and-management consultancy service for all building, M&E and refurbishment projects — with annual and monthly budget reviews and plans for forward maintenance.
Dalkia keeps the Welsh Assembly abreast of statutory legislation and manages planned and reactive maintenance at all locations. The contract is worth about £4.5 million a year.
comments powered by

Disqus