VES goes online for standard products — at a discount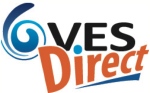 VES has made it easier to buy its equipment with the setting up of a online system — VES Direct — offering all standard products at a 10% discount for free UK mainland delivery. The site also includes an online VES Direct catalogue to help select products. There is also up-to-date information on the latest discounts and product special offers, as well as spares, maintenance and warranties.
Users of the site are invited to leave their feedback for a chance to win £25-worth of leisure vouchers.
Related links:
Related articles: