Building effective relationships

Distributors have a key role to play in developing the potential of partnerships in the supply chain. Lee Jon Newman of Pipe Center discusses what an effective strategy can achieve.
Strategic alliances are becoming common place in today's business environments as companies look to add value. Pipe Center is at the heart of its supply chain and by developing collaborative relationships with its suppliers and customers is well placed to offer and maintain a sustainable and competitive advantage to all parties.
We are in the business of building long-lasting relationships and maximising the benefits and efficiencies of our supply chain. Our core values — knowledge, reliability, and the ability to be responsive to our customers' needs — define our approach.
We look to our partners to help us add value to the whole supply chain. Establishing strong partnerships and building trust ensures that the person best placed to perform a task does that task. This brings efficiency to the whole chain.
For example, we recognised that in the sanitary-ware and heating areas we wished to compete in, we would be stronger working with a partner. Ideal Standard was identified, and combining its well known products with our own UK-wide distribution network meant we were able to qualify as a supplier under the Procure 21+ Framework. We further reinforced our position by forging an exclusive distribution agreement with a supplier of radiant panels which we knew were an important technology in healthcare environments.
This was a win-win relationship for all parties, ultimately saving the NHS and the taxpayer money, as the whole of the supply chain became more efficient.
Our collaborative strategy was so successful that it enabled us to enter into another exclusive relationship with a major developer, resulting in us supplying sanitary-ware for all its projects. Building such relationships helps drive innovation, growth and adds value for both parties — who can achieve so much more by working towards a shared goal.
In addition to building tighter and closer relationships with our customers and contractors, we have re-assessed our internal structures — including the provision of technical support, productivity and the way we deliver projects. These changes have seen us introduce more customer-centric structured systems and processes which enhance the value to our business.
We have, for example, leveraged our data to improve customer service. We collect information on all our customers and know what they are buying on a daily basis. We can therefore assist more readily with product selection, leading to cost savings for customers. Making sense of the data provides our customers with a much broader range of advice and support.
The same goes with our suppliers. Providing anonymised data to our suppliers gives them valuable insight into the market. Smart data usage empowers businesses so that they can determine when and where to upsell a product or service. It can also be used to streamline the logistics processes. There is no point having our lorries empty if they are travelling past our suppliers' premises.
We have also looked at realigning our sales teams so they can concentrate on developing their relationships with our customers. We seek to develop a deep knowledge of customers needs, and this enables us to tailor the service we offer.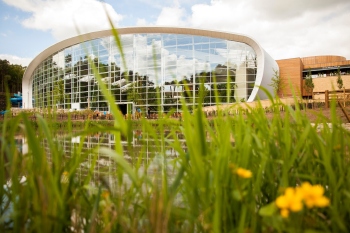 Our place in the middle of the value chain provides us with an insight and vantage point. By staying close to both customers and suppliers, we stay in tune with our industry, its requirements and expectations.
Customers require a huge variety of products, made from multiple materials and utilised across a number of applications. For example, there are multiple technologies available in relation to jointing. It is, however, not our job to favour one solution over another. The key is for us to provide each customer with a solution to meet their needs — the right products, in the right place, at the right time and at an appropriate cost. We should also ensure the provision of impartial advice and support wherever needed.
We have also developed our off-site fabrication business, which enables large-scale projects to be pre-fabricated in skid units, pipe spools and modules. Skid units are a great example of bringing multiple suppliers together to fulfil a customer need in a cost-effective way. Our fabrication team will be moving to larger premises this year, with new equipment, which represents a significant investment in the future of this business.
Our strong and close relationships with our customers are reflected in our willingness to be as flexible as possible in order to deliver projects on time, within budget, to a high standard. Depending upon the depth of the customer relationship we can provide them with a dedicated account co-ordinator from our single point-of-contact team, implant a member of their team in our business and/or provide bespoke storage facilities.
One of the most dynamic changes in our industry is BIM, (Building Information Modelling). BIM provides an opportunity to reduce waste, both in terms of time and materials and can contribute to a reduction in lifecycle costs. We have trained our CAD teams to use BIM and are maintaining an active interest in preparation for the time when it really takes off.
We intend to continue investing in our supply chain, pushing boundaries by re-inventing and re-shaping the business and establishing further strategic alliances.
No business can afford to operate in isolation, and the most productive relationships are those that are mutually beneficial. The dynamics of a global economy have huge ramifications that no company can afford to ignore. By delivering the best service and product offerings, we can offer tangible benefits, not just for our business but our customers. We have raised the bar and are setting benchmarks that will benefit our industry as a whole.
Lee Jon Newman is managing director of Pipe Center.
Related links:
Related articles: