Perpsectives on value engineering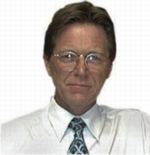 MIKE NANKIVELL has doubts about some perceptions of value engineering — and suggests that products on the Carbon Trust's Energy Technologies List offer the route to value.I attended a round-table discussion on value engineering some years ago, between developers, end-users, consultants, contractors, and manufacturers where a representative from a leading firm of M&E contractors claimed his company had a policy to pursue 'value engineering'. He went on to define this policy as 'the re-engineering of all project specifications to enable the purchase of lower-cost products and services'. I was somewhat surprised by this admission and that the policy was excused as being the only way to increase unacceptably low margins.
Problem
At the same meeting, an end-user complained that it was not unusual, having stipulated that plant required for a new project should be identical to that supplied for another building, to find that instead of the 'blue box' expected, he got a 'green box'. As the end user pointed out, 'It's all very well saying the green box was cheaper and has similar performance, but I am faced with the problem of maintaining equipment by different manufacturers, which results in a nightmare simply replacing consumable parts, let alone major components.' Had this end-user had been the victim of the brand of 'value engineering' defined earlier? It was an interesting meeting, and it was very clear that 'value engineering' had different meanings depending on which part of the supply chain one represented. It was clear that no consensus was reached on how value engineering could be achieved, and it was obvious that the 'equal-and approved' clause on most specifications exposed the end-user to a variety of potential problems. Not much has changed, but Government may be poised to address the issue.
Energy Technologies List
Value engineering, as far as plant and machinery investments are concerned, which encompasses many M&E services, is intrinsic to the aims of the Carbon Trust's Energy Technologies List. The list, an Internet-based, Government initiative introduced in 2001, serves to encourage the specification and purchase of energy-efficient technologies. Manufacturers' products featured on the list are qualified to a rising scale of pre-determined energy-efficiency criteria. The list is designed to help the UK achieve its targets for reducing carbon emissions reduction targets and, at the same time, reduce energy costs for businesses. One of the benefits of purchasing items from the list is that the investment costs can be offset against tax liabilities in the first year of purchase rather than being spread over a number of years, as is usually the case. Another benefit is the comfort factor that products from the list will almost certainly incur lower operating costs than alternatives not featured on the list. It is also reasonable to suppose that products not on the ETL may be of a lesser build quality, in addition to being inferior in terms of performance.
Good sense
The Carbon Trust has been focusing much of its marketing on the business investors in technology, but is now turning its attention to architects and specifiers, as it makes good sense to encourage technical specifications to include direct reference to the ETL in determining suppliers of equipment. This might narrow the field in terms of the 'equal-and-approved' requirements, but could at least be a step in the direction of real value engineering. The Energy Technologies List can be found on www.eca.gov.uk/etl
Mike Nankivell is with Space Airconditioning, Willway Court, 1 Opus Park, Moorfield Road, Guildford, Surrey GU1 1SZ.