Spirotech training for graduates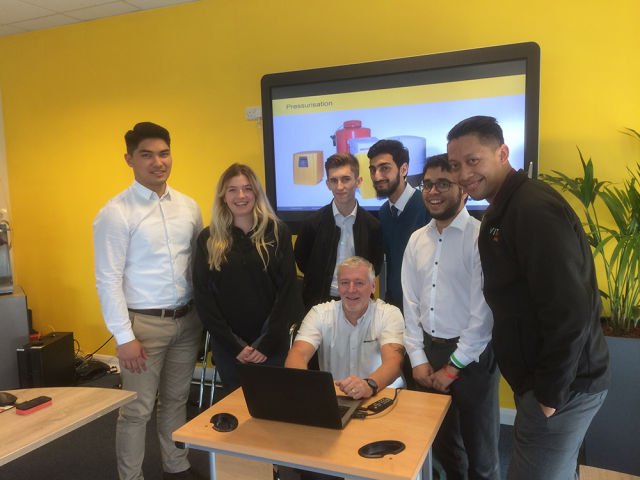 As part of its continuing commitment to supporting the heating industry, Spirotech has extended its popular training programme to include graduates. Among the latest to be given an insight into the benefits of deaeration and dirt separation were a group of post-graduates from Vital Energi.
Over the past three years the fluid conditioning specialist's in-house training sessions have become a favourite with heating engineers. Now those newly recruited to the industry from university are being given the opportunity to learn more about the problems caused by air in a system and how to overcome them.
Rob Jacques, national key accounts and technical sales manager for Spirotech (pictured here with the graduates), says: "Our objective is to give the graduates a deeper understanding of pressurisation and energy efficiency, including an introduction to Henry's law.
"The sessions are in small groups, which makes them more accessible, and are a mix of theory and practical, with a demonstration model used to show how air and dirt can, with the right products, be quickly and easily removed."
Related links:
Related articles: