Lochinvar launches ultra-low NOx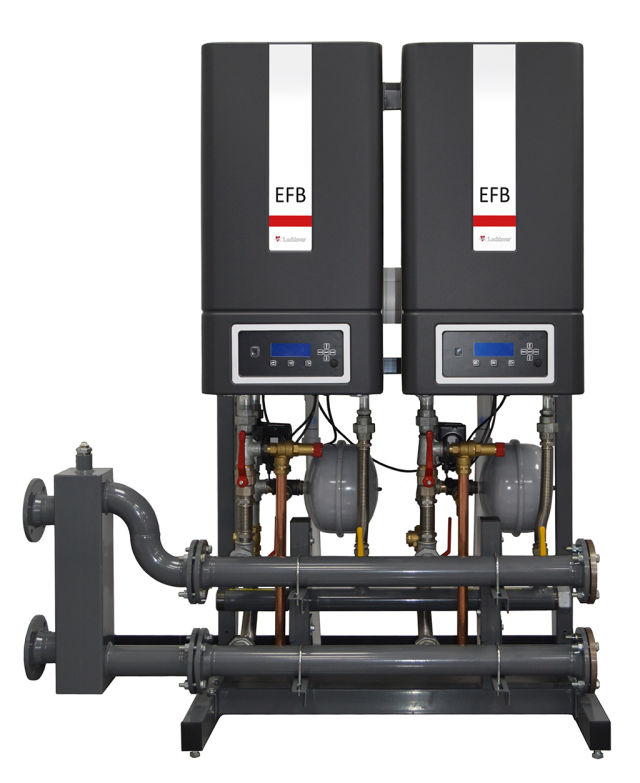 Lochinvar has introduced a new range of wall-hung, gas-fired, high efficiency condensing boilers that produce an extremely low level of NOx emissions. They incorporate a high quality stainless steel heat exchanger, which is supported by a new 'Five plus Five' extended warranty.
NOx emissions from the company's new EFB gas-fired condensing range are lower than 24mg/kWh, which the company believes to be the lowest level produced by any commercial wall hung boiler currently available on the UK market. As a result, all EFB models qualify for the maximum two credits awarded for air quality on BREEAM-rated projects.
This latest addition to the extensive Lochinvar boiler range has four models offering outputs from 85 to 151kW driven by high efficiency condensing technology. The heat exchanger is constructed from high quality stainless steel, which has excellent resistance to corrosion, and will operate at working pressures of up to six bar.
EFB boilers can be either wall or frame mounted and, at only 440mm wide and 539mm deep, provide a compact, space-saving solution for commercial, industrial and large residential buildings.
Up to sixteen of these boilers can be installed in a cascade system to provide maximum flexibility and operating reliability in larger projects. EFB cascade mounting frame assemblies are also lower than 1.8m in height, which is very helpful for both installation and maintenance, particularly in plant rooms with restricted height and access.
Related links:
Related articles: