Glasgow D.Carbonise Conference presentations available free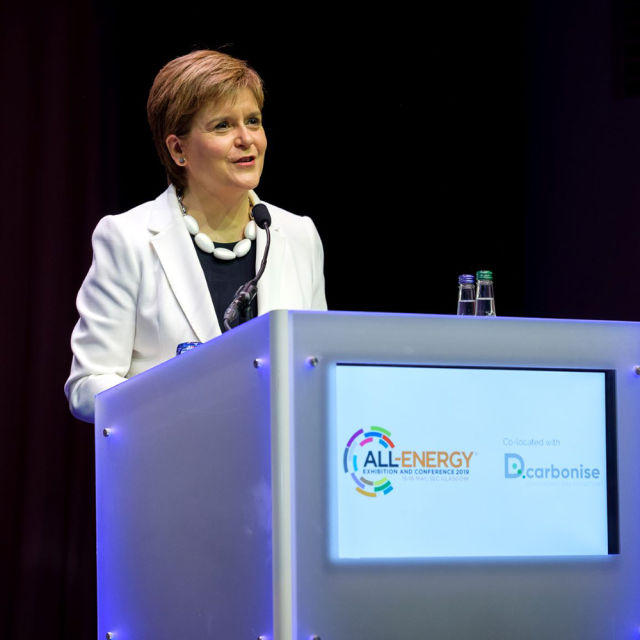 Over 440 conference presentations and academic posters given at the 19th All-Energy and the inaugural Dcarbonise 2019 held at Glasgow's SEC on 15 and 16 May, are now available to download free of charge from the link below
The duo of events – the first concentrating on renewable and low carbon generation and the second on low carbon heat, energy efficiency and low carbon transport – attracted total attendance of 7,871 delegates. There were some 600 speakers in panel discussions, presentation-style conference sessions and in rolling seminar sessions on the exhibition show floor.
Scotland's First Minister Nicola Sturgeon also delivered a keynote address at the event, commenting on the Climate Change Committee's report on the climate emergency: "The report is – in my view – one of the most important documents that will be published in the UK this year. It reflects the latest scientific evidence. And it demonstrates that a rapid decarbonisation of our economy is both environmentally essential, and practically achievable."
Scotland has made significant commitments to reducing its emissions, aiming for net zero carbon by 2045 - five years earlier than the overall UK target set by the UK government.
Related links:
Related articles: