Apprentices recognised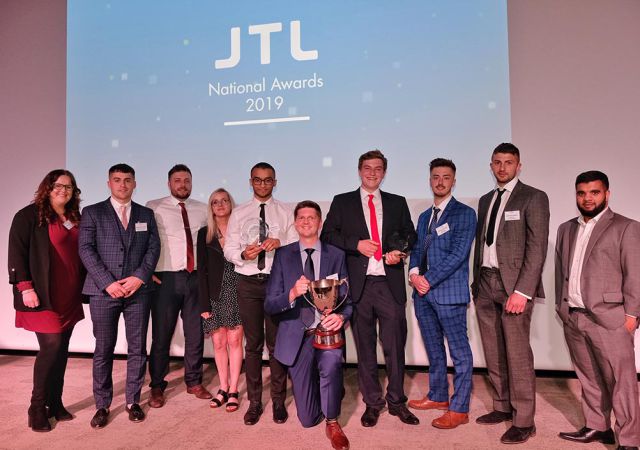 This year's JTL Apprentice Awards saw a number of young people recognised for their hard work and commitment to furthering their knowledge in our sector. The ceremony took place on 6th June in London.
Newly-qualified electricians Thomas Lawson and Myles Nagle, and plumbing and heating engineer Aaron Housen all took home top awards. Thomas was chosen as Overall National Apprentice of the Year; Myles took the title National Electrical/Engineering Maintenance Apprentice of the Year; and Aaron was awarded National MES Apprentice of the Year – the top plumbing and heating apprentice. All three were chosen from a cohort of more than 1,200 final year apprentices.
JTL runs its annual awards to celebrate the highest achieving young trainees in the building services engineering sector. Candidates - all in the final year of their apprenticeships or recently qualified - are nominated from each of JTL's seven regions across England and Wales based on their outstanding performances throughout the four years of their training.
Related links:
Related articles: