Tackling waste as the first stage of responding to climate change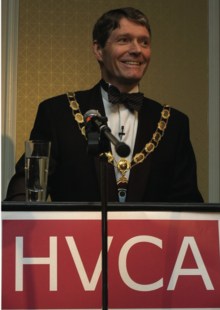 British business wasted nearly £600 million through poor energy management this summer. If nothing else gets efficiency changes made, then greed will, says HVCA president MIKE McCLOSKEYFinancial directors all over the country should be looking at their companies' energy bills and weeping. Soaring fuel costs are highlighting a malaise that has damaged UK business performance for years — shocking energy management in buildings. According to the Carbon Trust, British firms literally threw away £570 million this summer — or the equivalent of 15% of their total energy spend. Any company that prides itself on its financial management would look at a figure like that and shudder. Wasting 15% of a major and growing overhead is business suicide, and the situation will only become more severe as gas and electricity prices continue to escalate. The UK manufacturing sector wasted £226 million, but the wholesale, retail and leisure sectors were doing even worse — as the Carbon Trust estimated they lost £305 million during the summer months, or 19% of their total energy spend. This would be bad enough at any time of year, but the summer is generally a time when energy consumption is less intensive due to reduced demand for heating and lighting. The Carbon Trust also points out that a 20% improvement in energy efficiency is the equivalent of a 5% increase in sales. So even if a board of directors was complacent enough to disregard the continual barrage of information about climate change, it would still find it hard to argue against tackling energy waste.
Tale of woe
The first step for all building operators is to take a look at how much energy they are consuming and why. You cannot save it if you do not measure it in the first place, and energy management specialists within the membership of the HVCA (Heating, Ventilating & Contractors' Association) often describe their findings as 'a tale of woe'. On average, commercial buildings in the UK consume 35% more energy than they were designed to — so there is an urgent need to go back to basics and recommission many systems that have been running for years at well below their optimum. Once that has been sorted out, we can turn to the role of renewables. It makes no sense to do it the other way round. The 'Merton Rule', where all new developments must deliver a minimum of 10% of carbon savings via on-site renewable energy to gain planning permission, is now being adopted by all local authorities at the urging of Housing Minister Yvette Cooper — and rightly so. 'It is essential that all planning authorities follow this example [Merton Borough Council] at the earliest opportunity in their plan-making,' said Ms Cooper. 'Such policies have a vital role to play in reducing emissions, through the use of carbon-neutral energy sources.' You cannot argue with that view, but let us get the basics right first. To get the full benefit of renewables you must have existing building services working as efficiently as possible in the first place. The changes to the Building Regulations place commissioning right at the heart of any installation these days, and there must now be a strong argument for annual building 'MoTs' to meet the requirements of the Energy Performance of Buildings Directive. These would make continuous commissioning a key tactic in reducing environmental waste. Building-services contractors have little to lose and very much to gain from this. Our existing skills can be applied now on remedial work to put under-performing systems back on track and start to reduce emissions from existing buildings. At the same time, we need to be training our operatives so they can satisfy the coming explosion in demand for renewable installations such as solar, geothermal and micro-generation systems. Many local authorities and developers accept they have to apply the Merton Rule, but most are unclear how to assess and implement renewable technologies to achieve the necessary carbon targets. Building-services contractors are the best people to both advise and carry out the work, but we have to ensure our traditional skills are topped up with knowledge of the new techniques.
Prove it
Providing proof of competence to clients is also going to become increasingly important, as clients must be confident they are employing properly training and accredited firms to make sure they meet their growing list of environmental responsibilities. The HVCA inspection and assessment initiative, introduced three years ago, has done a great job of raising the quality image of the sector and preparing it for the rise of competent persons schemes, which are now becoming integral to the implementation of the Building Regulations. The integrity and rigour of HVCA's third-party member inspection and assessment regime was recently described by an independent body as 'second to none'. This rigour will become increasingly important as building operators turn to services specialists for help as they grapple with the onerous conditions imposed on them by climate-change legislation and rising energy prices. As an industry, we have a great opportunity to position ourselves right at the heart of the Government's strategy for combating climate change. That is a pretty exciting and financially rewarding place for any contractor to be right now. Almost every inquiry a contractor receives today has some element of sustainability. If the builder is not interested, you can be sure the planner will make sure he has no alternative. A recent research project carried out by HVCA proves how much of this renewable work will be carried out by engineers with traditional services skills. The HVCA's Sustainability Issues Group commissioned consulting engineering firm FaberMaunsell to produce a report outlining the key sustainability market drivers and likely impacts on contractors. It revealed, as we suspected, that there is widespread lack of knowledge at all levels in our sector about the opportunities available to contractors. However, the companies in the group will look to pass on our enthusiasm for this growing market to other HVCA members. It is also becoming ever-more obvious that clients also have the strongest possible financial motive for making sure that we grasp this opportunity so they can reap the benefits.
Mike McCloskey is president of the Heating & Ventilating Contractors' Association
Related links: