Dealing with the need for churn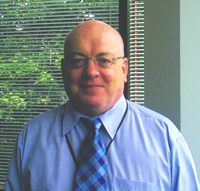 While you cannot design office accommodation that will never need rearranging, you can design for flexibility and ease of change — as PADDY HASTINGS explains.Churn is the rapid turnover of moving people and their equipment from one place to another. It could also involve erecting and dismantling partitioning, and reshaping the building layout to suit a particular business need. The business needs could be the initiation of a new project or product, downsizing or increasing numbers of personnel, relocation of the business etc.
Executing churn
The process of churn is not cheap. It will usually be carried out at night or over a weekend to minimise disruption to business operations. Many types of people are needed to process the moves; porters; internal office builders; IT data and voice technicians; electricians; furniture fitters; BEMS and fire alarm specialists for reconfiguration of environmental controls for changes in layouts; and security officers for access control. It is desirable for any business to streamline the churn process to save costs. When the building is in the design stage, the services engineer can play a large part in designing flexible services installations that would adapt for future change in technology or changes in building operation. For example, wireless LAN technology and Dect phones (dedicated building mobile phone system) for data and voice are known technologies. Dect phones allow people in a building to be moved without having to transfer telephone numbers as in fixed lines. Wireless LAN will allow freedom for network connectivity without a structured cabling system. Encryption codes would provide network security. The ceiling areas will be fitted with antennae to cover the office spaces. The antennae would be geographically located to cover the office spaces in a similar way to fire-alarm smoke sensors (if fitted).
Plug-and-play
Modern building services can be procured that will allow 'plug-and-play' usage for most office equipment. The services are usually installed in a modular grid pattern, so that a variety of desk layouts can be accommodated. The wiring of services would be terminated in floor outlet boxes, which combine power and data-network connections. The floor boxes can be moved or swapped with plain tiles to suitable locations to prevent trip hazards. Long umbilical cables allow this freedom of movement. Try to procure desking that is not over sophisticated. There should not too many moving parts that have to dismantled and re-assembled. The desks are symmetrical in design so there are no problems with odd numbers of left- and right-handed desks. If the furniture has in-built mobility, so much the better, as this feature would eliminate the need for specialist furniture fitters. Building-services design engineers will need information on the number of people occupying the space and the business that is to be undertaken on the floor. The number of IT hardware units, PCs laptops, desk printers, copiers etc. will be included in calculations for space heat load and ventilation to determine comfort conditions. Layout The facilities manager or space planner has to design a layout to accommodate people and their equipment so that the business has some synergy with another business group and take into account the design of building services such as data and voice network, local power and lighting, air conditioning and ventilation and, of course, space accessibility. The planning should take into account the physiology for different individuals, such as the need for natural light. To create a new floor layout without recourse to existing services plans and the commissioning data will invite problems post move, and your helpdesk will begin to receive requests for remedial work from users complaining of draughts, lighting, noise etc. When alterations have to be undertaken to create the client's desired layout arrangements, careful consideration of where new partition walls are to be erected and placement of desks should reflect current Building Regulations and impact on health and safety. In an open-plan office, the original costs for construction could have been kept low by minimising the number of walls and doorways. However, the occupier may need additional cellular offices or meeting rooms. New walls may restrict the original design intent for the provision of conditioned air. A new wall could compromise the controls of a master-slave fan-coil unit in the ceiling, and airflow paths could cause discomfort. Sensors may have to be moved to allow for the wall to be erected. Fan-coil units may have to be re-commissioned to prevent overheating and undercooling.
Limitation
The facilities manager and space planner must understand the limitation of as-installed systems. In other words, they must understand how the ventilation strategy works so that expensive mistakes are not made. If the space planner has access to the as-installed services drawings and they are in electronic format, it would be possible to overlay floor plans and desk configurations with the services plans. It would then be relatively simple to identify if a new desk arrangement being installed in an area has the full remit of services. In CAD parlance, this overlaying of drawings is called 'external referencing'. A reference to the BSRIA 'Rules of thumb guidelines for building services BG 14/2003' would assist in the decision-making process. A sample of the data is shown in the tables. This guide has references to the amount of space allowed per person, ventilation rates and noise levels etc. Compare the guide's figures to those in the as-installed commissioning data and you have some science underpinning the space-planning process.
Policy
The facilities manager needs to develop a moves or churn policy to cater for the business needs. The policy should be authorised by the business management. Allow for a planning and mobilisation period within the policy.
Paddy Hastings is FM engineering team leader with BSRIA, Old Bracknell Lane West, Bracknell, Berks RG12 7AH.
paddy.hastings@bsria.co.uk
Related articles: