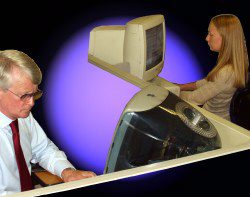 The best of today's computerised collaboration tools make it possible to work on data irrespetive of the hardware and software configurations of participants. It is possible to view an annotate CAD drawings without having CAD software; the only entry requirement is a web browser.
Throughout the life of a building, from conception to occupation, and beyond, on-line tools provide scope for collaboration in a way that has not been possible before. GAVIN DALE explains.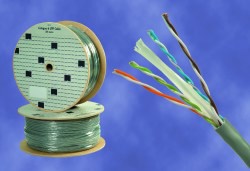 Offering transmission speeds three times faster than standard Cat. 5 cabling, the Emitex Cat. 6 package.
Cat. 6 package is installer friendly
Emitex has added a Category 6 package to its range of data-cabling products to meet the need for higher transmission speeds.
The package comprises patch panels, cables, modules and associated products to provide a generic cabling system for high performance.
It enables transmission speeds of 250 MHz, which is three times higher than standard Cat. 5 cabling.
The high-performance cable has an extruded pair separator for outstanding cross-talk performance.
Graphisoft's CADLink program for the design of HVAC and electrical services is based on a 3D database that tracks all elements with which a building is put together. Using Graphisoft's Virtual Building model makes it possible to design, administer and manage a building throughout its entire life cycle.
Software for small projects
Estimating software that links directly into the Jewson's price list is being launched by HBXL. This price list is continuously updated.
This software for estimating and project management is specifically aimed at small businesses.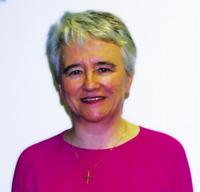 The key to delivering large projects — BSRIA's Anne King.
Delivering projects more efficiently requires improved collaboration. Anne King explains how information and communications technology could be a means to this end.
Estimation has launched a services-and-maintenance module. It is designed for managing every aspect of a service department in a contracting organisation or for companies that specialise in building-services maintenance.
Web-based access to a wide range of documentation held at its documentation unit in Manchester is now provided by Commtech Group.
Commissioning and maintenance specialist Commtech offers a web-based documentation service as part of its engineering support services. It is seen as a vital element in its after-sales care, leading to high levels of repeat business.