The UK market for air conditioning heats up
Unlike much of the world, the UK air-conditioning market was buoyant last year, but there might be a tough year ahead. David Garwood of BSRIA looks at the statistics.
The world air-conditioning market continued to surge upwards in 2014 reaching an estimated US$97.7 billion in value— up by 7% over 2013. Much of the increase is attributed to the Asian Pacific region, in particular China. As a result, Asia Pacific is still the largest world region for air-conditioning sales at US$56.5 billion, or 58% (up from 56% in 2013) of the world market in 2014. As in previous years, China and Japan represented 83% of the region by value.
Split-system sales in China grew in 2014, being mainly driven by the popularity of VRF and ducted splits. Traditional air conditioners, including single wall-mount type and small floor-standing units did not experience the same level of growth. The Chinese chiller market grew in 2014, with sales of scroll chillers benefiting the most.
A mixed bag of fortunes was witnessed in the air-conditioning markets in the Americas region. The value grew overall to reach US$20.6 billion in 2014 —up by 7%. This growth was driven by increased demand in Brazil and USA.
In contrast the Argentinian market dropped in value due the unfavourable economic backdrop and the economy having entered a recession. The number of projects and investments declined and, as a consequence, sales of chillers, air-handling units and fan coils fell. Sales of splits declined at a lower rate than the rest of the market. The reasons for the better-than-expected sales of splits were a mix of hot-weather spells, attractive sales offers by retailers and a propensity by consumers to quickly spend their disposable income on consumer goods as the very high inflation in the country (standing now around 40%) makes saving money very unattractive and rapidly diminishes the value of any savings.
The European region declined in value in 2014, amounting to an estimated US$11.2 billion — a drop by 5% over 2013. Improvements in the UK and Germany were offset by declines in Ukraine, Russia, Spain and Italy.
UK market trends
The UK air conditioning market increased in value in 2014 to US$1.074 billion — a rise of 22% over 2013. The UK air-conditioning market is strongly linked to commercial construction trends. Of late much of the air-conditioning market has been driven by trends in the London area — especially for central-plant products and the VRF market.
The latest cycle of building work in London peaked in 2014, and a drop in the number of completions is expected in 2015 (650 000 m2 in 2014 to 325 000 m2). Completions are expected to bounce back in 2016 and further improve in 2017. Developers are keen to capture share in the latest rise in rents, and there is pipeline data evidence to suggest that the next cycle of construction is already starting as demolitions and new starts are on the rise.
As a direct result of the forecast drop in completions during 2015, the UK chiller market is likely to experience a tough year ahead. Conversely, in the market for fan coils the outlook is different as the drivers in the chiller market for 2014 are now driving sales in the air-side market.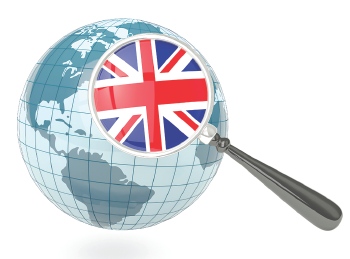 One notable trend in London and in some other areas such as Bristol has been the increased amount of fan coils and chillers installed in large apartment blocks. Many developers are changing existing offices and warehouses into residential flats. Fan coils are being installed to offset the effects of solar gain.
The market for air-handling units is continuing to recover, driven by legislation which litigates the demand for ventilation in airtight buildings. Air-handling units (sales were in excess of 18 000 units in 2014) are also installed with large split condensing units. BSRIA is monitoring sales of control boxes which form part of the interface kit installed with AHUs and condensing units. Sales of control boxes increased significantly in 2014, and this trend is continuing into 2015.
Sales of chillers recovered overall in 2014, but this disguises the drop in the oil-free centrifugal market (Turbocor). This compressor type has faced tough competition from the improved efficiencies of fixed-speed screw and inverter screw products, as well as multiple scroll. Market feedback is indicating that the end users are struggling to justify paying the higher price of Turbocor. However, it should be noted that it does have an advantage for some projects which have noise limitations as the compressor has a quieter operation.
Sales of single and multi-splits recovered significantly in 2014 to exceed 175 000 units (double-digit growth over 2013). Another warm summer boosted sales of high-wall units. In addition single-split markets also benefited from refurbishment programmes, with national retail chains carrying out R22 replacement projects. This trend is expected to continue into 2015. For chillers — especially large capacity — there are reports that much of the R22 replacement is already done, but it may be the case for small chillers that some end users are still holding back replacing the chiller until the last moment.
The VRF market recovered substantially in 2014, after a couple of years of stagnant growth.
The mini VRF market increased the most, driven by trends in London. Demand for installations in high-value apartments increased its share in the VRF market as a whole.
Maxi VRF did not witness the same level of recovery. It is forecast that in 2015 mini VRF will continue to be pulled by sales for high-value apartment blocks. Maxi VRF will benefit from its suitability for use in refurbishment projects.
David Garwood is market research consultant with BSRIA.
Related links:
Related articles: