Putting energy efficiency first to fast-track action on climate change
The UK Government may be slow in translating climate change commitment into detailed action, but Michael Dent of Inprova Energy, explains how businesses can step into the breach by thinking energy efficiency first.
The Paris Climate Change Agreement was activated this November (2016) after ratification by 73 nations accounting for nearly 57% of the world's greenhouse gas emissions. This includes the USA and China (the two biggest economies who together account for some 38% of global emissions).
The deal, commits countries to limiting greenhouse gas emissions and keeping global temperature increases 'well below' 2 K. Signatories are required to come up with their own voluntary plans to achieve the required target.
But politics is a slow business and the lack of a joined-up energy strategy by the UK Government could put the dampeners on delivering the large emissions reductions required.
Meanwhile, business can get one step ahead of politicians by putting energy efficiency at the top of their energy- and carbon-management strategy and aggressively pursuing demand reduction to fill the political vacuum.
Eliminating energy wastage is key to UK and global decarbonisation and is the simple step that organisations can take immediately while the policymakers get their plans together.
Despite the truth that the greenest unit of energy is the one that's not used, and that organisations can make low- and zero-cost savings of up to 20% by embracing energy efficiency, many are reluctant to do so.
By turning their backs on the quick-win opportunities that energy efficiency can bring, often at no and low cost, businesses are losing out on an opportunity to ramp up profits while also helping the planet.
In its energy-efficiency strategy, the Government estimated that with appropriate policy support, business and public sector energy use could be cost effectively reduced by 9 TWh annually between 2012 and 2020. This would save these customers more than £570 million in energy costs, in addition to carbon and competitiveness benefits.
From hundreds of energy audits completed by Inprova Energy, our assessors have identified energy savings opportunities ranging from 5 to 20% — but the difficulty is transforming these audits into action.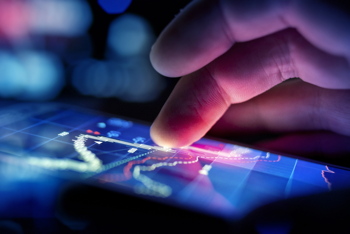 The benefits are obvious, but the tricky job is in shaking off the 'Cinderella' status of energy efficiency and shifting it up the corporate agenda from plant room to board room. If this can be achieved, we can make a positive start on translating political intent on climate change into reality, and save money while we're at it!
Every site is different, but here are our suggestions for some of the most common areas of energy wastage organisations should focus on.
• Heating/hot water, ventilation and air-conditioning. Space heating can be a major source of waste, and simple energy saving measures can reduce costs by as much as 30%.
• Lighting. It's often possible to cut lighting costs by up to 30% through low-cost measures and technologies with rapid payback, such as LED. Lighting can account for up to 40% of a building's electricity usage.
• Office equipment. 20% of a corporate energy bill can be down to office equipment, such as computers, monitors and photocopiers.
• Poor control of building energy management. Modern building energy management systems (BEMS) are one of the most effective solutions for optimising efficiency in a building, often resulting in savings of 10% to 20%.
• Building structure. Watch out for open or poorly insulated doors and windows, especially in areas that are being heated or cooled. Adding 100 to 150 mm of loft insulation can reduce energy losses by up to 90%.
• Refrigeration and chillers. In factories and warehouses, good quality refrigeration and chiller systems can achieve up to 50% energy cost savings.
• Compressed air systems. Idling compressors are very energy hungry, so switch off in between uses and reduce the air pressure, if possible.
Michael Dent is managing director of Inprova Energy.
Related links:
Related articles: