Blade runner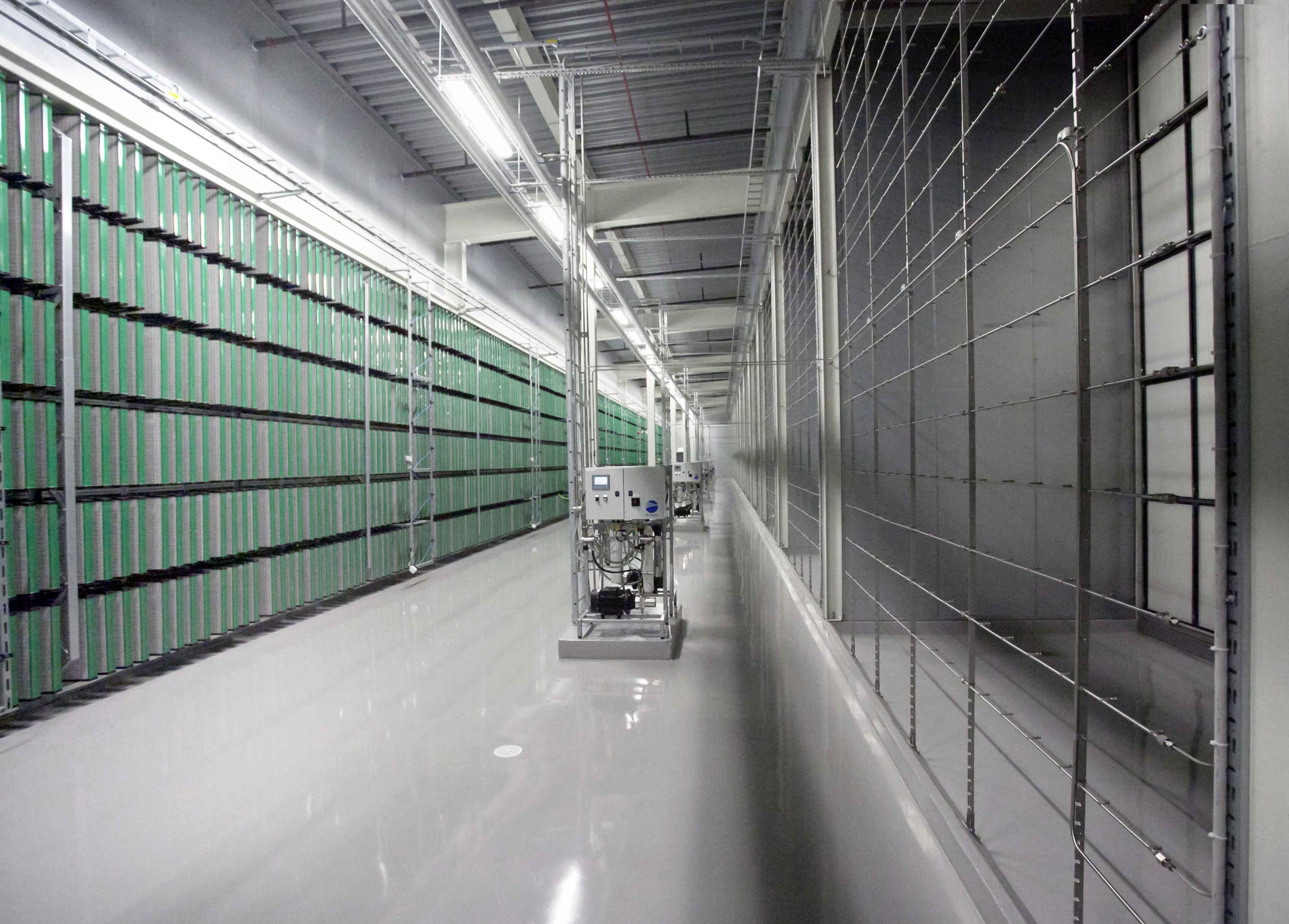 Mission-critical data centres require high security and reliability, and indoor air quality plays a crucial role in keeping blade server racks and electronic components fully functional. Mark Taylor explains
A single staggering statistic illustrates the explosion in our use of data – annual global internet traffic will reach 3.3 trillion gigabytes by 2021 (having rocketed 127-fold between 2005 and 2021).
To handle this colossal amount of information, there has been phenomenal growth in the number of blade servers (and the data centres to house them) constructed around the world, leading, in turn, to a sharper focus on keeping the servers they house operating efficiently.
Demand has been driven strongly by the financial sector, especially by merchant banks, which are procuring large data centres. There is so much mission-critical information stored on blade servers in a data centre that reliability is crucial. You wouldn't want to be in charge of the server at a large banking group if it goes down.
Many factors impact on how efficiently data centres operate, but one of the most important is the quality of air circulating within them. Indeed, data centre customers rely on air filtration to maintain the flow of clean air as well as the flow of data.
Particulate and gaseous contaminants pose a serious threat to this security. They can come from indoor sources, from people entering and exiting the building, and from outdoor ventilation systems. These contaminants can result in equipment downtime, complete failure or, in worst case, loss of data. Risks include:
• Corrosion of components due to dust containing sulphur-bearing gases.
• Obstruction of cooling air flow and deformation of surfaces.
• Electrical impedance changes, circuit failure and burnout, with the associated fire risk.
Not only do filters help provide a healthy, safe indoor environment free from harmful air contaminants, but they can also reduce the energy consumption of power-hungry IT equipment.
Mission critical computers in data centres and the cooling needed to keep them running tend to draw enormous quantities of power, with a large proportion of this used by air conditioning systems. In locations with a naturally cool climate, facility owners turn to free air cooling to solve their energy cost problems. But the incoming air must be purified to protect the equipment.
Air filters can help reduce energy costs – in many cases, up to 40% or more. This is a critically important point, especially in light of the assertions made by researchers from Chinese multinational electronics specialist Huawei Technologies. They believe data centres could be using 20% of all available electricity in the world by 2025 on the back of the large amounts of data being created at a fastest speed than ever before seen.
One way to track where and how improvements can be made in energy performance is power usage effectiveness (PUE). PUE describes how efficiently a computer data centre uses energy; specifically, how much energy is used by the computing equipment (in contrast to cooling and other overhead); the lower the ratio, the better the efficiency.
A PUE ratio can be dramatically lowered by reducing the electrical energy draw in a data centre's cooling system. The efficiency and energy curves of fans used in cooling systems is far from constant; there can be a difference of 30% or more between peak and low efficiency in fan working range. Filter pressure drop is the driving force behind fan energy expenditure. If low cost filters are installed, pressure drop will cause the system to lose efficiency, sending fan energy costs soaring, which in turn will raise the PUE ratio.
Regardless of the type of cooling or air handling unit (AHU) installed in a facility, to manage pressure drop and maintain as close to peak fan efficiency as possible, it's imperative that the choice of filters used is evaluated.
When you consider the number of filters needed in a system, guaranteed efficiency and total cost of ownership (TCO) should be key drivers for determining which filter is best. Low cost, coarse fibre filters can lower efficiency and raise in pressure drop, resulting in increased fan energy consumption and shorter filter life. Although the upfront cost for these filters may be lower, the TCO is higher.
Low average pressure drop filters allow AHUs and fans to be downsized, saving operating costs and capital costs on initial installation.
Mark Taylor is sales director at Camfil UK
Related links:
Related articles: