Haberdashers School expand into the arts with a new boiler system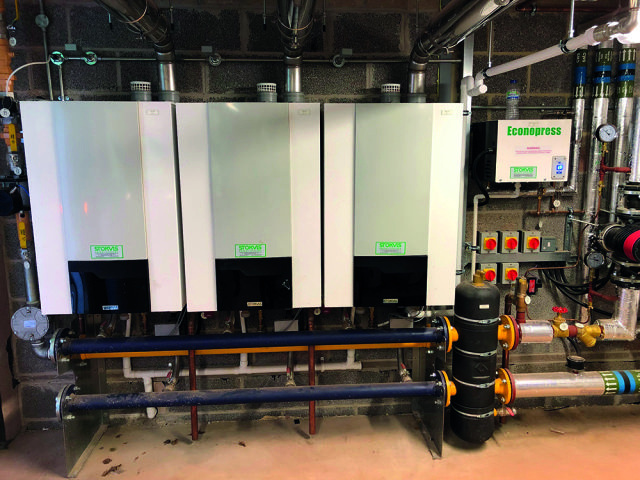 Stokvis Energy systems has provided a modular boiler system within the construction of a music and performing arts centre at Haberdashers' Monmouth Schools in Wales. The modular boiler system is intended to meet all of the building's heating requirements.
Oxfordshire-based QODA Consulting was the consultancy which took responsibility for the mechanical and electrical package while South Wales' mechanical installers Nerbeths fitted the custom-built Modupak solution.
This included three R40 Evolution boilers, together with a pair of Stokvis Econoplate BV units for HWS, consisting of plate heat exchangers, buffer vessels, circulation pumps and controls. A Stokvis Econopress pressurisation set was also supplied.
Paul Young of QODA Consulting comments: "Over the years, we have worked on a whole portfolio of projects with Stokvis, both educational and commercial. And we keep coming back to the company not just because the equipment is very reliable, but we also always get excellent technical back up and design support."
 That support saw Stokvis Energy Systems' area representative go into QODA's offices, assisting with sizing the R40s to ensure they offered sufficient capacity and maintenance flexibility for the redevelopment's combination of underfloor heating and conventional radiators.
Young adds: "This is a large building that includes an auditorium, rehearsal rooms and sound recording studios. Because it is built into a hillside, the plant room is effectively within a lower ground floor where the installation of the Modupak went very smoothly, and the whole system was commissioned by Stokvis' own engineers at the beginning of October."
Related links: