Time to end the distraction and focus on key issues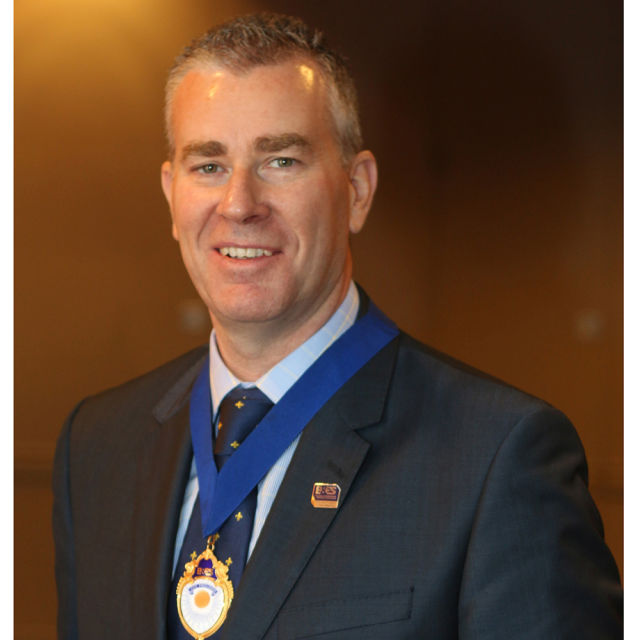 The confusion caused by the ongoing Brexit saga has done considerable damage to key government strategies. However, BESA President Tim Hopkinson* believes there will be much for the building services sector to aim for once politicians get their eyes back on the ball.
Parliament has been paralysed by Brexit to such an extent that action on crucial issues like air quality and energy have slipped down the agenda. These would have been top priorities in normal times, but the current political situation is very far from normal.
Most crucially for construction and building engineering services, our energy policy has drifted alarmingly and infrastructure projects have fallen catastrophically behind schedule.
However, Michael Gove did spearhead a bullish clean air strategy launch amid the mayhem. The Secretary of State for Environment, Food and Rural Affairs set targets that are more ambitious than those currently in force across the EU in a bid to reduce harmful airborne particulates by 2030 in line with World Health Organisation (WHO) guidelines.
He identified air pollution as one of the biggest threats to public health and said that, without radical action, it could cost the UK £18.6bn between now and 2035. The new strategy is designed to reduce the burden on the NHS and society as a whole by £1.7bn a year from 2020, rising to £5.3bn a year from 2030 onwards.
Threats
Wood burning stoves came in for particular attention as part of a plan to reduce overall emissions by 30% by 2020, and by 46% by 2030.
"Heating our homes with solid fuel makes a significant contribution to particulate matter – tiny particles that get into the lungs and blood are transported around the body becoming lodged in the heart, brain and other organs," said Mr Gove.
"Like many other pollutants, particulate matter can have a short term impact over a single, highly polluted day or long-term impacts from low-level exposure over a long period of time."
Only the cleanest forms of biomass stoves will be available from 2022 under the new government strategy and sales of bituminous or traditional house coal may also be phased out as the government sets about halving the number of people living in areas with pollution above WHO guidelines by 2025.
However, just days later Public Health England (PHE) – the body charged with implementing much of the government's health strategy – said air pollution could be responsible for as many as 36,000 premature deaths in the UK every year. This is a considerably higher estimate than it has made previously and confirms that improving this situation is going to take some serious effort and major investment.
PHE described air pollution as the biggest environmental threat to health in the UK and said there was strong evidence that air pollution is directly linked to coronary heart disease, stroke, respiratory disease and lung cancer, and exacerbates asthma.
Our industry can play a key role in addressing this situation. At BESA, we have been focussing efforts on how to turn buildings into 'safe havens' from outdoor pollution – much of which is produced by transport – and the proposed Clean Air Act currently being considered by Parliament would enshrine indoor air quality (IAQ) measures in law.
This would serve to focus minds on how buildings can be better adapted to address the pervasive health threat of polluted air including placing clear responsibilities on owners and operators. Our industry can then use its expertise to tackle contaminant sources within buildings while ensuring ventilation and filtration acts as barriers to pollutants from outside.
There is a similar job to be done on our energy strategy. At one point, the government's intention was to build eight new nuclear power stations, but two have now been shelved and the others remain in doubt. Overseas developers are now questioning their investment in the UK – not surprisingly, in light of what has been going on in Parliament.
Yet, we have a wonderful vision of a 'clean power' future for our country with millions of cars powered by electricity, but where will that electricity come from? Renewables are growing quickly and accounted for a record 33% of all our electricity demand last year – up from just 6.7% in 2009 – but we will still need a strong nuclear sector to sustain base levels and make up much of the rest.
Part of getting things back on track must include seriously considering changing our business and delivery models. For example, off-site construction is one way to get projects delivered more quickly and efficiently – and speed up return on investment.
Disruptive
We will have to take a leaf out of the product manufacturer's manual and develop more modular and standardised solutions. Our acute skills shortage will be a key driver, but this is also about improving quality and compliance. Adopting more of a production line approach will allow us to develop a less disruptive supply chain management and payment model as well.
With many engineering, infrastructure and housing projects in danger of missing deadlines due to staff shortages, there is no better time to look at new methods. Part of this will require building engineering contractors reducing their site-based workforces and turning more to digital procurement and design linked to off-site manufacture.
Successful off-site construction depends on collaboration, which in turn will lead to a new contract model that removes old areas of conflict – like late payment. Working in a more modern and less adversarial way will also make us a more appealing industry to younger people.
At BESA, we are putting emerging talent at the heart of our organisation. Our Future Leaders group has grown strongly in the two years since it started and we have now agreed that these young members will have a seat on our Council so they can influence future Association policy.
The current chair is Reanna Evans of NG Bailey, who also won last year's CIBSE ASHRAE Graduate of the Year Award. She is spearheading the Future Leaders' work on digital technology and raising the profile of our industry – and we need her energy and dynamism to help us plot our future course.
More young people will be drawn to engineering professions if we can demonstrate how we make a difference in areas like air quality and energy.
The tragedy of the Grenfell Tower fire also led to much soul searching about how we could allow such a thing to happen in a so-called 'civilised' society. It opened up a wider debate about the condition of social housing across our country and its impact on the health and welfare of families.
Like the exposure of people living in urban areas to unacceptable levels of air pollution, poor quality housing is an issue that is as much about social justice as physical and mental health; and we, as built environment professionals have an opportunity to do something about it.
There are many young people looking for ways to contribute their skills so they can make a social difference – and this industry gives them that opportunity. We also recognise that we need to present an appealing image of our country and our industry overseas as post-Brexit UK looks to attract investment from further afield.
Whatever the final outcome of the torturous political wrangling over a Brexit 'deal' – and it was still rumbling on as this edition of MBS went to press – we will have to make up for lost time and find ways to turn negative situations into a positive actions, which is something engineers are always looking to do.
Brexit could turn out to be a blessing in disguise if we are flexible and agile enough to grab the opportunities that will come in its wake and building engineering, as a profession, and our future leaders in particular, will have much to offer as we move forward.
*Tim Hopkinson is serving his second year as BESA President and is managing director of E Poppleton and Son.
Related links:
Related articles: