Bristol welcomes ZedPod modular homes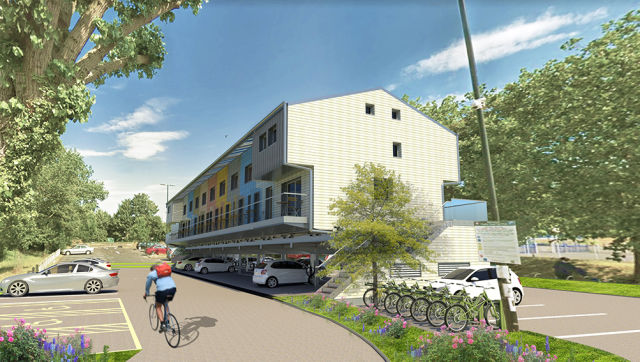 ZED Pods, manufacturers rapid-build, modular homes, have received planning permission from Bristol City Council for 11 houses. The scheme, including nine one bedroom pods and 2 two bedroom pods, will be the first development to be built as part of the five-year Bristol Housing Festival.
This decision pioneers a way to create a 100% affordable, low carbon housing development over an existing land use, a car park in this case. Some of the pods could be on site in time for the next Bristol housing Festival exhibition in mid-October 2019. The pods will be road-tested, in a real-world scenario, to accelerate the delivery of quality, affordable housing in Bristol.
Once all of the relevant planning conditions have been met, ZED Pods will begin production of the 11 pods at the Peterborough factory of their partner Lesko Modular Group. The pods delivered to site will include hard fixtures such as a kitchen including fridge/cooker/hobs and a wet room with shower, loo and washbasin.
Related links: