Healthy approach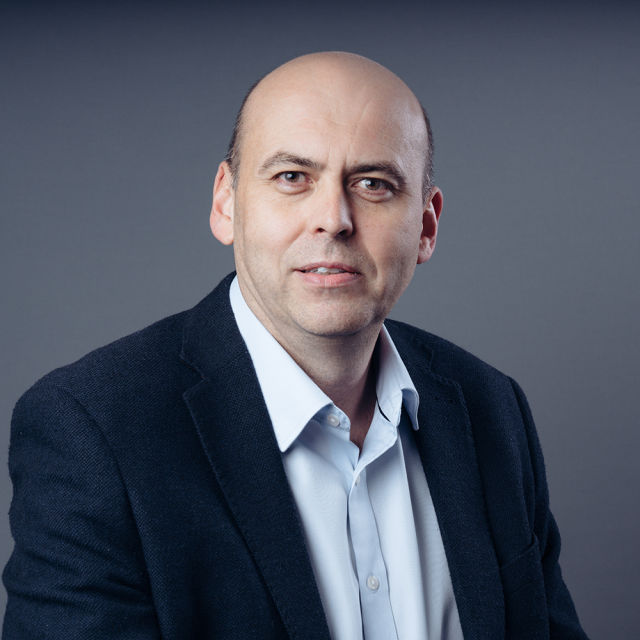 Matt Whiting, discusses why a holistic approach to specifying water controls in healthcare environments can help improve performance and compliance
Great healthcare is a vital part of our society. We rely on healthcare facilities and the staff that run them to make us better, keep us as safe as possible and support our wellbeing. However, creating and running an efficient healthcare facility is a challenge. They are often large and complex buildings, busy every day and required to meet all the specific needs of the people that use them.
To ensure healthcare facilities deliver under these pressures, they need to always work efficiently and at their best. And every element of the building needs to be part of this. In our world, this means thinking about how taps, showers and water controls can contribute.
These products are vital to the operation of healthcare buildings and are used across clinical and non-clinical settings. They need to help guard against infection from waterborne pathogens and prevent scalding from hot water, while being efficient and straightforward for estates teams to manage.
In today's world, digitally controlled and connected products are an appealing option. They can offer improved functionality such as automated duty flushing and improved monitoring and data logging. These benefits can be significant and can help reduce staff workloads, particularly when it comes to recording information to prove compliance guidelines are being met.
But while choosing the right product is important, it's only the first step and shouldn't be an isolated decision. Focusing on products alone when choosing what to install can mean post installation support is overlooked and the benefits of services that support products in operation are ignored.  
We must not overlook the value of services that help ensure products are fit for purpose in the future, not just now. These services are critical and ensure water controls can continue to operate safely and efficiently throughout a facility's lifetime.
Taking a holistic approach
A holistic approach to specifying water controls is needed if we want hospital water systems to always achieve the best outcome for patients and support staff in the delivery of care.
Taps and showers will work best if thought is given to the building's requirements beyond product installation. This means thinking about how products can help estates teams to meet industry guidelines and user needs year after year.
Recognising that supporting services are just as important as the products themselves is key to achieving this. Even industry leading products require careful maintenance to ensure they are always performing at their best. When I say services, I mean the different forms of support that can be provided over a product's lifetime.
This starts with a commissioning service post-installation that ensures correct set-up in line with guidelines such as HTM04-01. It also provides training on safe operation and any supporting software for digital products. 
A comprehensive service plan then ensures systems continue to work safely and efficiently. This also helps to improve the longevity of products, helping to make best use of budgets and resources. Regular checks on components that play a vital role in safe operation make sure water controls are in full health and comply with standards and guidelines.
Priority should be given to products that are available with full service support from the manufacturer. This might seem an obvious point for us to make as a manufacturer, but who understands a product more than the people who designed and built it? Manufacturers have the technical knowledge and support mechanisms needed to make sure that products are installed and serviced correctly to industry-specific requirements, as well as their own recommendations.
Embracing innovation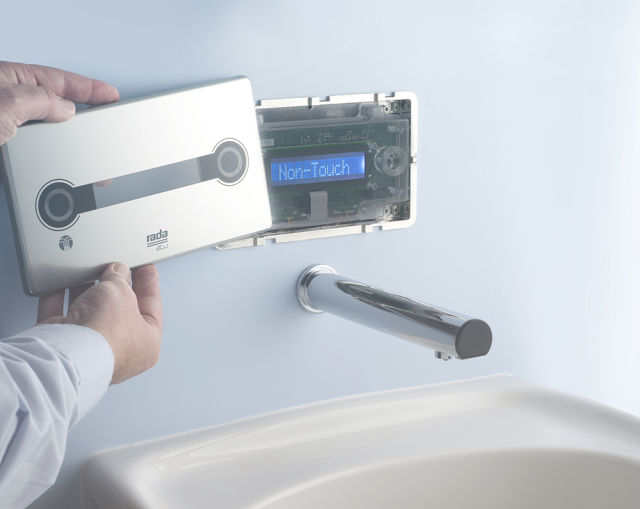 Specifying digital products means that a new era of intelligent services can harness the technology that powers them. Recognising the benefits this enhanced functionality can offer is key.
Digital products are increasingly smart and must be configured correctly to work at their best.
Making sure products continue to fulfil important functions like automated record-keeping for compliance means that this specialist and bespoke level of ongoing service support is becoming ever more important.
Connected devices and digital water controls, sometimes described as the Internet of Things (IoT) that are increasingly linked to artificial intelligence and cloud technology, can now send operating data to an online service centre. Engineers can use the intelligence derived from the data to remotely monitor how water systems (including taps and showers) are performing.
This is especially important in healthcare where there is a requirement to regularly flush water systems while using water responsibly. The engineers monitoring the system will analyse the data and help estates teams find new ways to best manage their time and resources.
Monitoring can also be especially useful where any adverse changes or product issues are detected, and swift action is needed. If required, a trained team can step in remotely or send an engineer to provide on-site support, all with minimal intrusion on the time of estates teams. The technology for online real time video support is also available for when a problem needs to be diagnosed and resolved more quickly than the time it takes for an engineer to visit.
A new way of working
It is clear that there's a lot to consider when taking this holistic approach to installing taps, showers and water controls in hospitals. On-going consideration of HTM04-01 guidance on managing water systems has also increasingly led to more comprehensive risk assessments and closer collaboration between estates teams and water safety groups. Teams are focusing on how they can continue to achieve compliance and peace of mind and manufacturers need to look at how best to contribute to these goals.
To deliver a water system that effectively promotes safety and infection control, it's no longer good enough to just consider products in isolation when choosing what to install. It's important to assess the building's future needs and how specialist supporting services can be unlocked to meet those needs year on year.
It's only by combining all these elements that estates teams can be certain that they're delivering the highest standards of water management in a facility that has people and their safety and wellbeing at its heart.
Manufacturers retaining responsibility for a product's ongoing function is important. Management of hospital water systems requires consistency. A close working relationship with a manufacturer that includes long-term monitoring of product performance will make sure that the best experience for users is achieved.
A different approach can help to do this, through integrating all product, service and support elements into one bespoke package, costed under a clear monthly or annual fixed payment plan. This type of package gives an estates team peace of mind that they have everything they need – including both product and service – not just when a system is installed but continuously throughout its lifetime.
Matt Whiting is UK service manager at Rada
Related links:
Related articles: