Central solution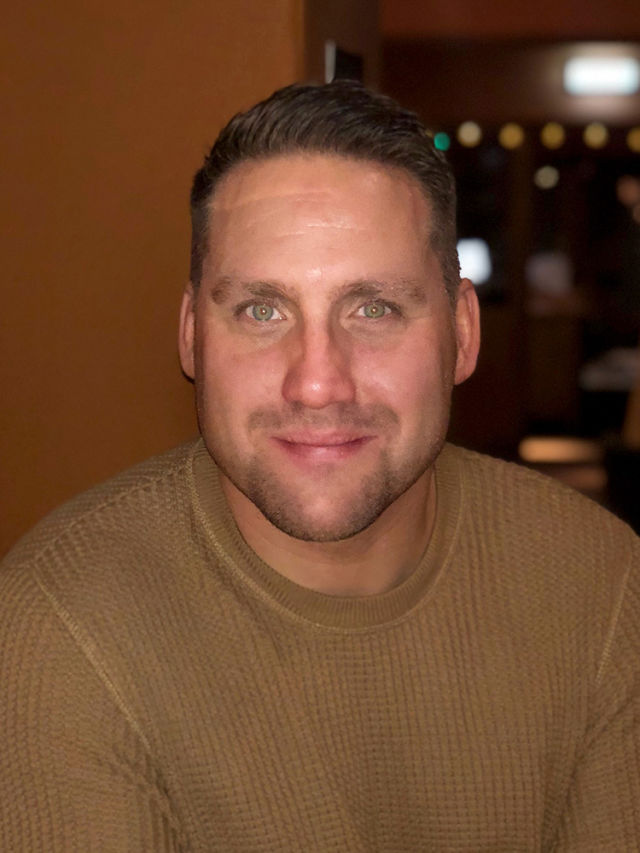 With multi-occupancy residential buildings on the rise, Martin Fletcher considers the role of modular boilers and heat interface units in providing energy-efficient heating and hot water to individual tenants.
The need to achieve near-zero emissions by 2050 from heating the UK's buildings is regarded by some as a daunting target. This goal is clearly a challenge when, according to the Committee on Climate Change (CCC), emissions from the UK's buildings made up 19% of the UK's overall emissions in 2017.
It's not surprising, therefore, that attention is being focused on decarbonising the way we heat our homes. Historically, in multi-dwelling developments individual heating systems, such as a gas combi boiler or electric heaters were installed in each property.
Designing new build developments with a centralised heating plant can help developers to meet increasingly demanding emission targets, whether using traditional fuels or a combination of low-carbon and renewable technologies. Compared with installing a gas supply and numerous separate boilers, a centralised modular boiler system connected to each property by a heat interface unit could help cut a building's carbon footprint significantly without compromising comfort for occupants.
Let's look more closely at the centralised heating solution and the key components, starting with the boiler. Before high power modular boiler systems, a centralised heating plant serving multiple dwellings would require a large, single commercial boiler. In addition to this, a second boiler would often be installed to provide essential backup in the event of the main unit breaking down or to cover downtime during routine maintenance, adding considerable time and cost for developers.
The development of more compact modular condensing boiler systems are proving to be real game-changers when it comes to centralised boiler plants and heat networks. Their compact dimensions are designed to allow installation flexibility, making them ideal for a packaged plant room, for example. Modules can be configured for a wide variety of applications, including space-saving back-to-back multiple cascades, to meet output requirements. This offers major benefits to developers, helping them maximise residential space by reducing the size of the plant room.
The modularity of such systems reduces the risk of oversizing the plant, which can be an issue when designing a centralised heat plant or network. Output can be accurately sized to suit the building's heating demands with maximum efficiency, and in a much smaller footprint than with a traditional commercial boiler delivering similar output. Advancements in heat exchanger design and premix burners for modern modular boilers also allow a high turndown ratio and low NOx emissions.
A high turndown ratio means that each boiler module typically operates at more energy efficient load conditions than one large commercial boiler, effectively saving energy and money. Modular boiler systems that comply with low emission criteria are another important factor when specifying large heating networks, particularly in high-density urban locations. Intelligent product software configurators are also now available, enabling specifiers to enter parameters and 'build' a modular boiler system that precisely meets their project requirements.
Having considered the many benefits of modular boilers in modern heat networks, let's consider the role of the Heat Interface Unit (HIU) in a centralised plant. Over the past decade there has been a significant shift towards using HIUs in this type of plant, particularly as heat exchanger technology has advanced.
Today's high capacity HIU can form an integral part of a centralised plant serving multiple dwellings, providing accurate temperature control and the metering/billing of each household's energy use. The latest HIUs are more compact for easier installation (some units can even be recessed into a wall) and many come ready to be connected, saving time and cost on site.
Indirect HIUs separate a dwelling from a primary central plant circuit. This type of HIU comprises two plate heat exchangers – one separating the system and the second for domestic hot water (DHW) production. If required, the heating could be separated and the HIU set at a lower temperature for an underfloor heating system, for example.
Depending on the HIU, DHW can be controlled by thermostatic and 2-way proportional valves, which ensures building occupants receive instantaneous hot water at the right temperature avoiding water waste and delay. Each dwelling can enjoy hot water 'on tap' with no need for hot water storage, which is a major benefit in modern homes where space is often at a premium. And meter readings can be carried out remotely without the inconvenience of having to gain access to individual properties.
Centralised heating systems are a growing trend for multi-occupancy developments. This concept is proving popular with developers of all kinds of housing schemes, from new build sites to conversions and refurbishments and for private, retirement and social housing. In Sheffield, for example, the conversion of a former hotel and function room into 28 luxury apartments is currently under way. The project will comprise one of our modular boiler systems with a total capacity of 300kW together with a HIU to each property from the Condexa Pro HIU range.
The HIU has a data collection function to enable individual energy metering. Energy usage data for each tenant can be sent to a centralised data collection point where it is then possible to feed the data into a laptop computer to read remotely. Apart from the obvious convenience factor, this facility also provides a much fairer way of metering for occupants. With older centralised heating systems that offered no individual metering, energy usage for the whole building would simply have been split equally between all tenants, regardless of how much energy each one had used.
Another example of a centralised heating system in action is in progress in Devon. This project will provide 76 new apartments from the refurbishment of an existing building that is also being extended by several new storeys. The central plant room will be fitted with 3 x 100kW Condexa Pro modular boilers and, as in Sheffield, each apartment will have its own HIU.
As well as the potential energy savings, a centralised heating plant has a number of other benefits over the traditional approach of fitting individual gas boilers within dwellings. It removes the need to install a gas supply to each property, reducing the risks and costs associated with gas distribution pipework and fitting numerous flue terminals.
Having to arrange access with tenants to conduct annual gas safety checks on every boiler or carry out repairs would also be a thing of the past. Furthermore, it can be easier to incorporate low carbon or renewable technologies into a central plant, rather than trying to provide individual dwellings with their own renewable energy source.
Taking all these benefits into consideration, a centralised heating plant that uses modern modular boilers and HIU could provide the perfect balance between carbon, comfort and energy efficiency for developers, landlords and residents of multi-occupancy buildings.
Martin Fletcher is commercial sales manager at Vokèra by Riello
Related links:
Related articles: