Sweet start for HS2 at Euston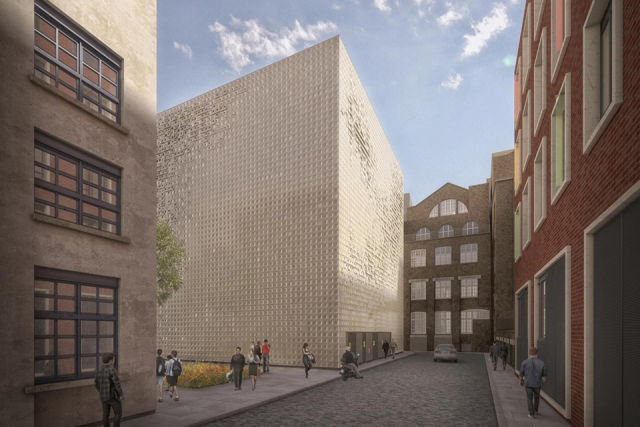 The first major structure to be built at Euston as part of HS2 has received the green light, with the London Borough of Camden approving the design for the high speed rail project's eye-catching structure which will house technical equipment and a ventilation shaft for London Underground.
Covered with more than 13,000 glazed ivory-white tiles, the contemporary and functional design has become known as the 'sugar cube'. Designed by architects Weston Williamson + Partners, with William Matthews Associates, the four-storey cube will be finished with pattern of perforated tiles will allow air into the building and variate the façade.
The construction of the sugar cube will enable HS2 to construct the first 6 new platforms at Euston, making this approval an important step for the project. The Euston cube is an important and vital piece of urban infrastructure which facilitates a comfortable environment for all users.
Welcoming the milestone, HS2's Euston Programme Director, Rob Carr, said: "The 'sugar cube' will be one of the first things we build and it's important we get it right. I'm pleased that Camden has given us the green light and i hope this intriguing, functional and contemporary design will be welcomed by all those who live, work and travel through Euston."
Related articles: