Competence, compliance, climate – turning theory into practice

There are some meaty challenges on the agenda at this year's BESA National Conference, which takes place at the Millennium Gloucester Hotel, London on November 21st.
The role of building engineers is taking on a new significance in light of the huge challenges facing the country and BESA is keen to stress how technical issues can influence the bigger social and economic picture.
"While this will be primarily a technical conference, it will position the work of BESA members and the sector as a whole in a wider context," says the Association's chief executive David Frise.
"Tackling climate change will create economic opportunity, but it also means the country can address some of its worst social justice issues, particularly in housing. Buildings are more than simply economic investments. They perform a vital social function – and this year's conference will demonstrate how our technical work can be the underpinning factor in delivering a better built environment for all."
Taking its overall theme as 'Competence, compliance and climate change – turning theory into practice', the Conference will seek to demonstrate how the industry can set about delivering on the government's pledge to achieve net zero carbon emissions by 2050 – a potential £1trn programme.
There will also be an important panel session looking at the building safety solutions highlighted by the Hackitt Review. The Fire Safety panel, which is sponsored by the Smoke Control Association (SCA), will consider how the industry can implement the post-Grenfell recommendations to make buildings safer.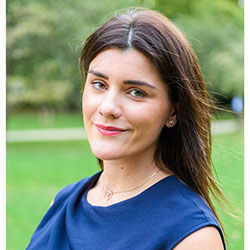 Reanna Taylor
Controversy
This discussion will go beyond the national controversy about cladding to look in detail at broader elements of fire safety, such as the crucial role of damper maintenance and ventilation hygiene and consider how the industry can help landlords and tenants implement comprehensive fire safety strategies.
The wider theme of health and well-being in buildings will also be central to the Conference with technical experts considering the impact of rising pollution, overheating and poor humidity control on the quality of life of building occupants – including the mental health aspects. This will be covered by BESA's new special interest group, which is drawn from specialists across the sector.
The underpinning role of specification will be a key consideration for delegates, particularly in areas like pipework where the threat posed by low grade, counterfeit products can have long-term and serious consequences. Delegates will gain valuable insights into methods for checking quality and authenticity of products and the event will showcase BESA's new pipework selection app.
The Conference will also look in detail at developments in low carbon heating, particularly around the potential for deployment of hydrogen and the growing market for networks and district heating.
BESA's thriving Future Leaders group of young engineers will take the lead on examining the growing digital technology options available to modern building services professionals. They will also consider the potential for improving the industry's productivity by harnessing digital techniques and will address the many diversity and skills challenges that threaten the sector's ability to achieve its technical goals.
There is a natural synergy between that topic and the growing role of off-site fabrication and other modern methods of project delivery. These will be the subject of a key session led by immediate past president Tim Hopkinson and Balfour Beatty.
Much of BESA's specialist technical guidance will underpin the content of the Conference sessions along with innovations like the Association's new pipework selection app; its newly launched Ventilation Hygiene Elite scheme; and updates to its heat interface unit (HIU) test standard.
The air conditioning and refrigeration sectors have their own specific challenges linked to extraordinary changes in the refrigerant gas market driven by legislation and concerns about global warming. Graeme Fox, the head of the industry's main F Gas register Refcom, will consider the implications for system design and maintenance – and look ahead at the profound impact of the F Gas phase down on product selection and price.
He will be joined by speakers from the Air Conditioning and Refrigeration Industry Board (ACRIB), the Heat Pump Association (HPA) and BESA's Refrigeration, Air Conditioning and Heat Pump group in this hotly anticipated session. These experts will outline how the sector must respond to the current upheaval that is leading to supply problems, safety concerns and significant price rises.
This will be followed by a vital health and safety seminar focussed on the Dangerous Substances and Explosive Atmospheres Regulations (DSEAR). Changes to the Classification and Labelling of Products regulations means that all compressed gases and, therefore all refrigerants, are now classified as 'hazardous products'. In the past, only flammable refrigerants were subject to the regulations.
As a result, many more contractors will have to carry out DSEAR risk assessments to help reduce the risk of fatality or serious injury in the workplace. This is strictly enforced by local authorities and the Health & Safety Executive (HSE).
Outstanding woman award
Later the same day and at the same venue, BESA will be holding its annual awards event, which this year will include its first ever BESA Outstanding Woman in Building Engineer Services award.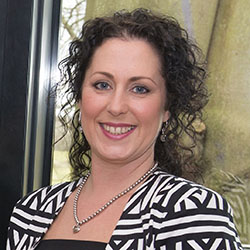 Joanna Robinson
The award is part of the campaign to attract more women into engineering professions marks the centenary of the Women's Engineering Society (WES). BESA believes engineering professions in general – and building engineering in particular – will not be able to meet future business goals without a far more gender diverse workforce.
According to the Office for National Statistics, just 8% of British engineers are women and BESA is backing the WES initiative to raise that figure to 30% by 2030.
Figures from the Royal Academy of Engineering also show that 20,000 additional graduate and higher-level apprentices will be needed every year between now and 2024 to meet predicted demand.
"Creating more career opportunities for women in engineering is not just the right thing to do – it is better for our businesses," said Mr Frise. "There is plenty of evidence to show that the most successful companies are those with the most diverse workforces – and how successful can we possibly be if we are, effectively, ignoring 50% of the population."
The award, which will be presented by WES chief executive Elizabeth Donnelly, will recognise a woman who has made an outstanding contribution to engineering in the built environment and is a fitting role model for women in the building engineering workforce.
The new award will build on the success of women like Joanna Robinson, managing director of Mansfield Pollard. As well as running a large, international business, Joanna is chair of BESA's Ventilation Group.
"A large part of my work with BESA is to promote women in engineering, and I am committed to empowering the next generation of female engineers – highlighting the potential career opportunities in manufacturing and engineering," she said.
BESA's Future Leaders group is also nurturing emerging talent by giving young engineers – drawn from member companies – opportunities to grow and develop through mentoring and training. The group's chair is Reanna Taylor – a senior project engineer at the contractor NG Bailey.
"I have been fascinated by buildings from a young age, but – as a young woman – I thought I would only be able to work in interior design or architecture. However, as I grew older I realised there were apprenticeships in building services. I knew this was the way I wanted to go because I want to build and service a brighter future for our country," said Ms Taylor.
For more information about the BESA Conference and Awards event on November 21st – and to make nominations for the BESA Outstanding Woman in Building Engineer Services award – visit the first link below.
For more information about the Women's Engineering Society please visit the second link below.
Related links:
Related articles: