Party manifestos 2019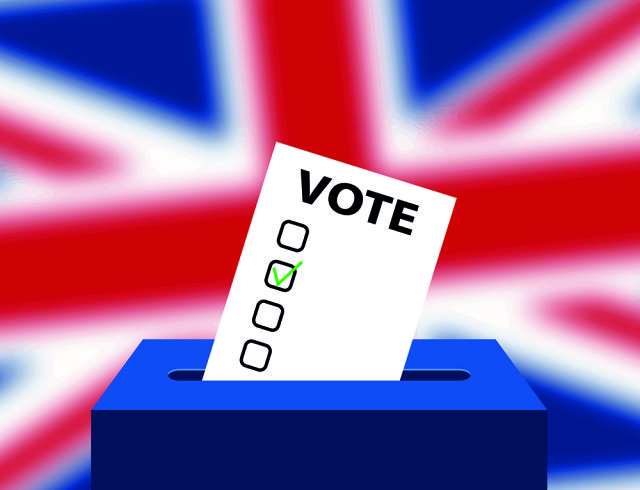 As the election draws closer MBS has looked through the party manifestos for our area from the Conservatives, Labour party, Liberal Democrats and the Green Party of England and Wales. 
All these pledges are quoted in each parties manifestos. To look through the complete manifestos for each party click on the heading for each party. 
- Reaching Net Zero by 2050 with investment in clean energy solutions and green infrastructure to reduce carbon emissions and pollution.
- We will continue our progress towards our target of 300,000 homes a year by the mid-2020s. This will see us build at least a million more homes, of all tenures, over the next Parliament – in the areas that really need them. And we will make the planning system simpler for the public and small builders and support modern methods of construction.
1. Housing is a hot topic for all parties
- We have already committed to implementing and legislating for all the recommendations of the Hackitt Review and the first phase of the independent inquiry. We will continue to work with industry, housing associations and individuals to ensure every home is safe and secure. And we will support high rise residential residents with the removal of unsafe cladding and continue with our rigorous process of materials testing.
- We will support the creation of new kinds of homes that have low energy bills and which support our environmental targets and will expect all new streets to be lined with trees.
- We will encourage innovative design and technology to make housing more affordable, accessible, and suitable for disabled people and an ageing population.
- We will support start-ups and small businesses via government procurement and commit to paying them on time. We will also clamp down on late payment more broadly and strengthen the powers of the Small Business Commissioner to support small businesses that are exploited by their larger partners.
- We will lead the global fight against climate change by delivering on our world-leading target of Net Zero greenhouse gas emissions by 2050, as advised by the independent Committee on Climate Change.
- We will help lower energy bills by investing £9.2 billion in the energy efficiency of homes, schools and hospitals.
- We will invest £800 million to build the first fully deployed carbon capture storage cluster by the mid-2020s.
- We will invest £500 million to help energy-intensive industries move to low-carbon techniques.
- A Green New Deal aims to achieve the substantial majority of our emissions reductions by 2030 in a way that is evidence-based
- Just as the original Industrial Revolution brought industry, jobs and pride to our towns, Labour's world-leading Green Industrial Revolution will rebuild them, with more rewarding, well-paid jobs, lower energy bills and whole new industries to revive parts of our country that have been neglected for too long.
- £250 billion will directly fund the transition through a Green Transformation Fund dedicated to renewable and low-carbon energy and transport, biodiversity and environmental restoration.
2. Labour promises a zero carbon standard for new homes
- We will develop the recommendations of our '30 by 2030' report to put the UK on track for a net-zero-carbon energy system within the 2030s – and go faster if credible pathways can be found. We will deliver nearly 90% of electricity and 50% of heat from renewable and low-carbon sources by 2030.
- We will upgrade almost all of the UK's 27 million homes to the highest energy-efficiency standards, reducing the average household energy bill by £417 per household per year by 2030 and eliminating fuel poverty.
- We will introduce a zero-carbon homes standard for all new homes.
- As part of heat decarbonisation, we will roll out technologies like heat pumps, solar hot water and hydrogen, and invest in district heat networks using waste heat.
- A new UK National Energy Agency will own and maintain the national grid infrastructure and oversee the delivery of our decarbonisation targets.
- We will use the power of public procurement to strengthen local jobs and supply chains and will require all companies bidding for public contracts to recognise trade unions, pay suppliers on time and demonstrate equalities best practice.
- We will introduce a Climate and Environment Emergency Bill setting out in law robust, binding new standards for decarbonisation, nature recovery, environmental quality and habitats and species protection.
- We will introduce a £1 billion Fire Safety Fund to fit sprinklers and other fire safety measures in all high-rise council and housing association tower blocks, enforce the replacement of dangerous Grenfell- style cladding on all high-rise homes and buildings, while introducing mandatory building standards and guidance, inspected and enforced by fully trained Fire and Rescue Service fire safety officers.
- Labour will create a new Department for Housing, make Homes England a more accountable national housing agency and put councils in the driving seat. We will set out a strategy for a flourishing construction sector with a skilled workforce and full rights at work.
- Labour will tackle the climate crisis and cut energy bills by introducing a tough, new zero-carbon homes standard for all new homes and upgrading millions of existing homes to make them more energy efficient. We will review the planning guidance for developments in flood risk areas.
- By the end of the Parliament we will be building at an annual rate of at least 150,000 council and social homes, with 100,000 of these built by councils for social rent in the biggest council housebuilding programme in more than a generation. We will establish a new duty on councils to plan and build these homes in their area, and fund them to do so, with backing from national government.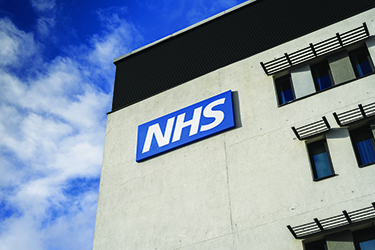 3. Investment in infrastucture would affect building services
- Investing £130 billion in infrastructure – upgrading our transport and energy systems, building schools, hospitals and homes, empowering all regions and nations of the UK and developing the climate-friendly infrastructure of the future.
- Enabling an adaptable, future-focused workforce – empowering individuals through new Skills Wallets worth £10,000 for every individual.
- Set an ambitious National Industrial Strategy to transform the economy and develop Local Industrial Strategies within it that incentivise clustering by businesses and universities with particular specialisations.
- New direct spending on housebuilding to help build 300,000 homes a year by 2024, including 100,000 social homes. - An emergency ten-year programme to reduce energy consumption from all the UK's buildings, cutting emissions and fuel bills and ending fuel poverty.
- £5 billion of initial capital for a new Green Investment Bank, using public money to attract private investment for zero-carbon priorities.
- Build on the industrial strategy developed by Liberal Democrat ministers in government, working with sectors which are critical to the UK's ability to trade internationally, creating more 'Catapult' innovation and technology centres and backing private investment in particular in zero-carbon and environmental innovation.
- Develop a national skills strategy for key sectors, including zero-carbon technologies, to help match skills and people; our new Skills Wallets will allow people to retrain and upskill when they need to.
- Reform building standards to ensure that all new homes built from 2022 have full connectivity to ultra-fast broadband and are designed to enable the use of smart technologies.
- Require all government agencies and contractors and companies with more than 250 employees to sign up to the prompt payment code, making it enforceable.
- Ensure that the company at the top of a supply chain cannot abuse its position to shore up its own cashflow at the expense of smaller suppliers.
- An emergency programme to insulate all Britain's homes by 2030, cutting emissions and fuel bills and ending fuel poverty. - Support investment and innovation in zero-carbon and resource-efficient infrastructure and technologies by creating a new Green Investment Bank and increasing funding for Innovate UK and new Catapult innovation and technology centres on farming and land use and on carbon dioxide removal.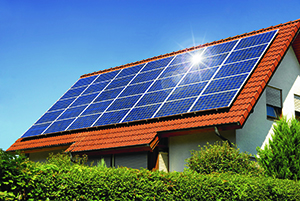 4. Renewables are also on the manifestos
- Aim to reach 80% of renewable electricity in UK by 2030
- Cut energy bills, end fuel poverty by 2025 and reduce emissions from buildings, including by providing free retrofits for low-income homes, piloting a new subsidised Energy-Saving Homes scheme, graduating Stamp Duty Land Tax by the energy rating of the property and reducing VAT on home insulation.
- Empower councils to develop community energy-saving projects, including delivering housing energy efficiency improvements street by street, which cuts costs.
- Require all new homes and non-domestic buildings to be built to a zero-carbon standard (where as much energy is generated on-site, through renewable sources, as is used), by 2021, rising to a more ambitious ('Passivhaus') standard by 2025.
- Increase minimum energy efficiency standards for privately rented properties and remove the cost cap on improvements.
- Adopt a Zero-Carbon Heat Strategy, including reforming the Renewable Heat Incentive, requiring the phased installation of heat pumps in homes and businesses off the gas grid, and piloting projects to determine the best future mix of zero-carbon heating solutions.
- Build at least 100,000 homes for social rent each year and ensure that total housebuilding increases to 300,000 each year.
- Help finance the large increase in the building of social homes with investment from our £130 billion capital infrastructure budget.
- Build new houses to zero-carbon standards and cut fuel bills through a ten-year programme to reduce energy consumption from all the UK's buildings.
Green Party of England and Wales
- Create more than a million new jobs through green investment
- Nationwide retrofit insulation programme for homeowners and renters 
- Reduce heating bills by improving 1 million existing homes and other buildings a year.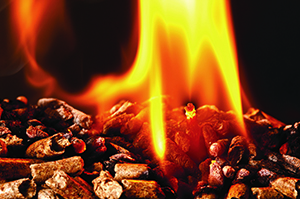 5. New forms of heating are on the agenda
- Creation of 100,000 new socially rented homes a year with low carbon construction and retrofitting, converting and extending existing buildings. The council homes will be built to the Passivhaus or equivalent standard.
- Invest £100 billion a year in a Green New Deal including funding heating upgrades for a million homes a year and enabling communities to develop their own renewable energy projects.
- Apply a Carbon Tax on all fossil fuel imports and domestic extraction based on greenhouse gas emissions to encourage switching to low and zero carbon technology
- Deploy heat networks to transport heat from source of renewable heat to individual buildings in a district or neighbourhood
- Ensure all new buildings built by private developers are built to the Passivhaus standard or equivalent
- Improve building regulations so all renovations to roofs, external walls, windows and doors improve the energy performance of that part of the building equivalent EPC A rating.
- Promote solar panels and renewable domestic energy generation to 1 million households a year
- Reduce the use of natural gas for heating homes to replace polluting boilers with renewable heat from heat pumps, and solar thermal, geothermal, biomass and stored heat technologies.
- Funding local authorities £7 billion to better insulate non-domestic buildings.
- Update fire safety regulations relating to use of all types of insulation in buildings.
- Ensure 8 million rented homes are A rated for energy efficiency by raising MEES from E to A by 2030 for homes.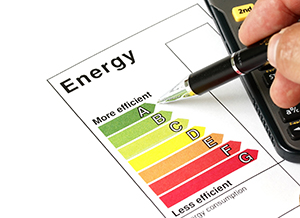 6. Renovation for energy performance is also key
- Encourage the renovation of non-domestic buildings by making planning consent harder to achieve for new commercial properties.
- Provide companies with grants to replace old high-emitting carbon equipment with newly developed low carbon equipment
- A circular economy will underpin the green industrial revolution
- Reduce the emission of polluting fluorinated gases (used in fridges, air conditioners and aerosols) in all manufactured goods - Require manufacturers to offer 10 year warranties on white goods
- Give powers to councils to set their own housing targets
- Grant 15% of government contracts to small and micro businesses.
- Require businesses to publish and report the different between agreed payment days and actual payment days. Fines for large companies that fail to pay small businesses on time will be introduced
Credits for images: 
Main image: Shutterstock.com/Lutsina Tatiana 
1. Shutterstock.com/Mubus7
2. Shutterstock/Duncan Andison
3. iSTock / Marbury
4. iStock Smileus
5. Shutterstock gualtiero boffi
6. Stock mpanch
Related articles: