Continuous and efficient hot water from Rinnai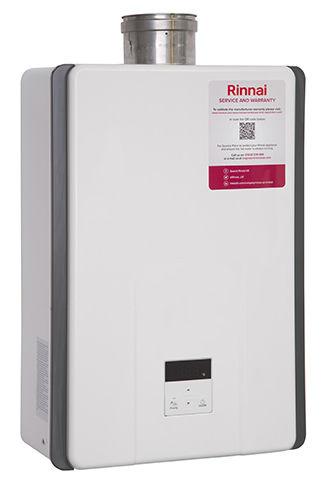 Rinnai is offering 11i continuous-flow gas fired water heaters. They offer high energy efficiencies and are A+ rated.
The water heaters have low running costs while providing consistent delivery of temperature-accurate water. For example, Rinnai 11i eliminates the problem of sudden changes in water temperature, resulting in cold showers or scalding hot baths. The water temperature the user sets is the water temperature they get. So, if somebody is showering at 42°C and a tap is turned on to draw a bath elsewhere in the property, the temperature does not vary, and there is no chance of either user running out of hot water.
The Rinnai 11i is a modern-day variant on the multipoint water heater - plus all technological advances and innovations - yet at a very similar cost to its lower specification counterparts. Rinnai's multipoint water heaters are more energy efficient than storage systems and are a good choice of water heating technology in domestic properties and light commercial sites such as, cafes, pubs, restaurants and other smaller to mid-size outlets.
The water heaters are proving a popular choice with installers. These units deliver high volumes of water instantly at any time of the day or night, all at accurate temperatures for user comfort and safety. They are also easy to operate and simple to install and maintain. 
Related links:
Related articles: