Elco boilers specified for London's new landmark building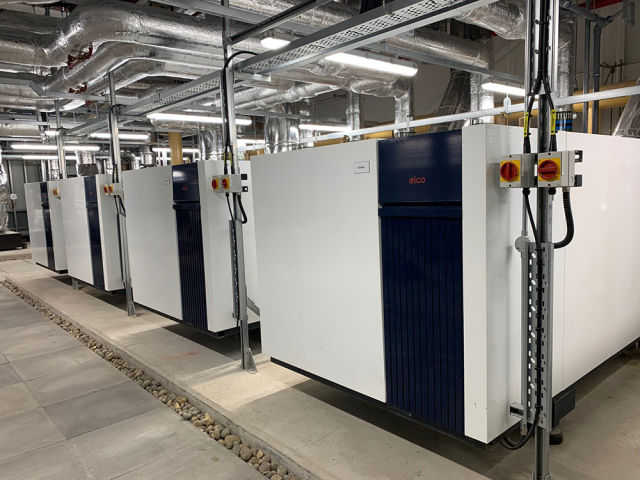 100 Bishopsgate is a striking new 40-storey office tower in the heart of London's financial centre. Six Trigon XXL Evo boilers from Elco Heating Solutions have been installed in this at 900,000 sq feet building.
The six commercial boilers, which each have an output of 1.7 MW, are providing efficient heating and hot water to all 36 office floors and are housed on a purposely designed rooftop plantroom. The location also lent itself well to the boilers' lightweight modular construction and low water content. The units were transported to the rooftop plant room using a crane and, once operational, their low water content kept the overall weight to a minimum, removing the need for any additional reinforcing of the floor.
Owners of the building, Brookfield Properties aimed for a BREEAM Excellent rating and as part of this objective, a high efficiency hot water system is key. The Elco boilers also provide a low NOx emission solution.
The Elco boilers also provide superb performance in a compact space, with the ability to deliver the required output from standalone premix condensing units, as regional sales agent, Dale Melton says: "The initial specification called for steel shell and tube boilers, which would have needed costly externally mounted equipment such as a pressure jet burner, a burner acoustic shroud and a separate condensing economiser. Instead, our class leading pre-mix boiler solution negated these requirements, allowing savings to be made on the capital cost of the equipment purchased."
Related links:
Related articles: