Zehnder launches ComfoAir MVHR units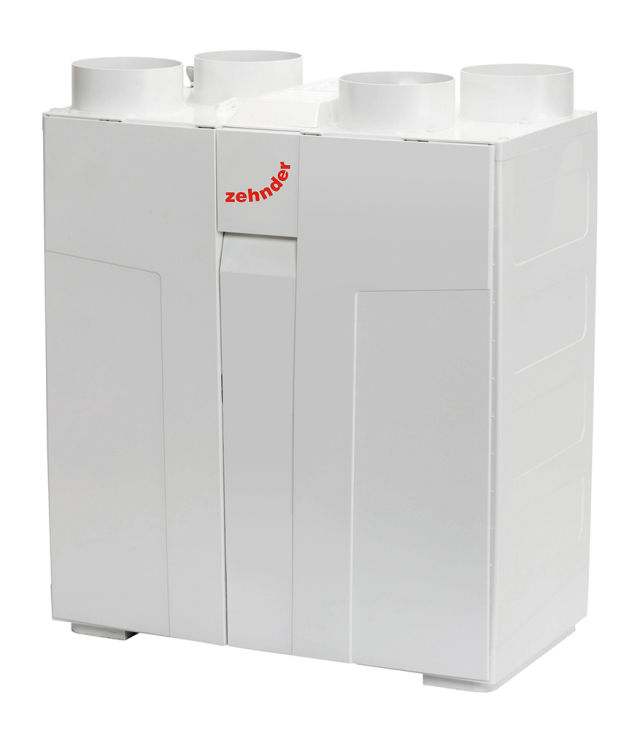 Zehnder Group UK, is re-launching the Greenwood Vireo MVHR unit as the Zehnder ComfoAir, in a move to bring all MVHR products under the Zehnder brand. The newly launched ComfoAir features a number of improvements and upgrades, such as quieter running levels, optional third speed and spare parts available on request.
The ComfoAir is now available in four new variants, three of which replace former Vireo models. The fourth variant, the ComfoAir 155 WMe, is a brand new model featuring a high flow heat exchanger for enhanced performance. They can be wall- our ceiling-mounted.
The new units boast a number of hardware changes, including new motors, a new flying lead and a new PCB. Software changes include a new optional third speed. This additional speed can be used as a holiday or away setting meaning the unit can be switched to a lower speed when occupants are away for long periods of time, saving running costs and energy. This versatile third speed could alternatively be used as a medium speed or purge mode to combat overheating during the summer months.
All models also come with a quick user and installer guide, to ensure ease of use and simple installation and maintenance. The changes mean significant improvements to the units SFP (Specific Fan Power).
Rupert Kazlauciunas, technical product manager, Ventilation products and systems, at Zehnder Group UK, says: "We know from our years of experience working with consultants, contractors and installers that unit performance, ease of installation and manageable unit size all rank highly in terms of importance when choosing and fitting MVHR units."
Related links:
Related articles: