High efficiency boilers in new Atag QR range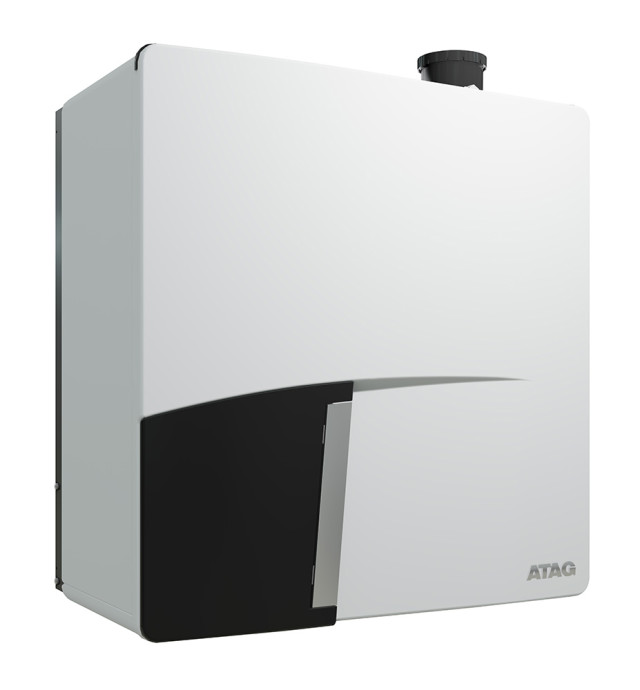 ATAG Commercial has launched a brand new range of boilers – the QR Series. Boasting a stainless steel heat exchanger, a new burner control unit with LCD display, built-in pump and an integrated zone management system for up to three central heating zones, the new boilers replace the existing Q Series range. Each boiler benefits from multiple cascade configurations, as well as numerous flue options suitable for a wide range of applications.
There are four models of system boiler in the new QR Series range, beginning with the Q25SR, which offers outputs of 4.4-25kW. The Q38SR has outputs of 6.1-38kW, while the Q51SR is capable of 8.8-51kW. Finally, the Q60SR can achieve outputs of 8.8-60kW. For light commercial applications, system models can be fitted in cascade, with up to eight units on a rig combining to offer an impressive output up to 500kW.
Complementing these units are three combi boilers, with the Q25CR offering outputs of 6.1-25kW for central heating and DHW. The Q38CR can achieve 6.1-38kW for both heating and hot water, while the range is completed by the Q51CR, which boasts outputs of 8.8-51kW.
The introduction of the new, built-in LMS controller removes the need for an additional, external control. The new device features a backlit display and easy to use push buttons and control dial. It also has two OpenTherm connections and allows for up to three mixed or unmixed central heating zones, each of which can be independently controlled.
Related links:
Related articles: