ABB introduces new UPS solution for data centre market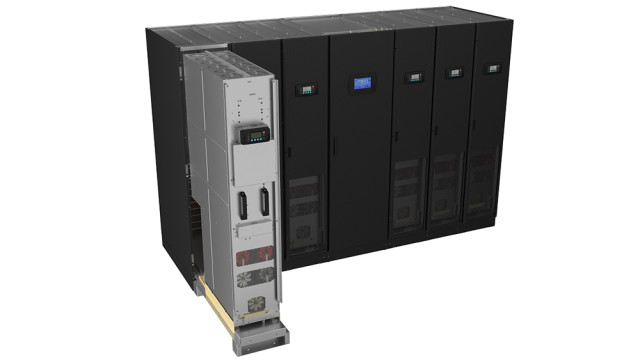 ABB has launched MegaFlex, a compact uninterruptible power supply (UPS) system. It is targeting the IEC and UL market with power ranges of up to 1.5MW and 1.6MW respectively.
MegaFlex DPA is designed to work in synergy with ABB's power infrastructure products to provide a continuous flow of clean power to a data centre and deliver the system-wide resiliency needed for modern data storage solutions that implement distributed, cloud or hybrid approaches.
With enterprise demand driving more SaaS (Software as a Service) and IaaS (Infrastructure as a Service) applications, data centre continuity has never been more critical.
The product is designed with a smaller footprint (up to 45% smaller than others on the market) for the IEC market. Despite its small footprint, the UPS also delivers impressive sustainable power technology with reduced energy losses due to high efficiency converters of up to 97.4%, adaptable to variable IT load.
Serviceability is made easier and more accessible with its modular platform. Enhanced self-diagnostics improve speed to market, reduce downtime and importantly mitigate risk from human error during start-up and maintenance phases. An intelligent predictive maintenance program allows greater planning and reduces service schedules throughout the product life cycle.
Related links:
Related articles: