First development to achieve BRE's new HQM ONE certification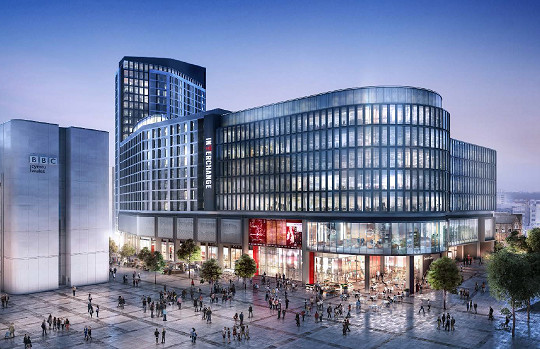 The Cardiff Interchange – a new multi-purpose development in the heart of the Welsh capital containing over 300 homes – has become the first building in the UK to achieve Home Quality Mark ONE (HQM ONE) interim certification at design stage.
HQM ONE is BRE's new benchmarking standard for sustainability and quality and it is set to play a crucial role in reducing the carbon footprint of homes – responsible for up to 40% of all UK carbon emissions - and helping the UK to reach its 2050 net zero target.
The Cardiff Interchange, owned by Legal & General, is not only the first project anywhere in the world to be certified under HQM ONE at design stage but is also the first development in Wales to gain any HQM certification. Located in Central Square, the new 500,000 sq ft development which neighbours the BBC's Cardiff office, is set to include a 14-bay bus station and a 12-storey office space alongside the 318 HQM-certified buy-to-rent apartments, once construction is completed at the end of 2022.
This final certification is awarded when the dwelling has been independently verified by third-party assessors, using a star rating to assess the development on factors such as how it enables low running maintenance costs, how it supports the health, wellbeing and comfort of occupants, and its overall environmental footprint.