Mackwell launches new exit sign range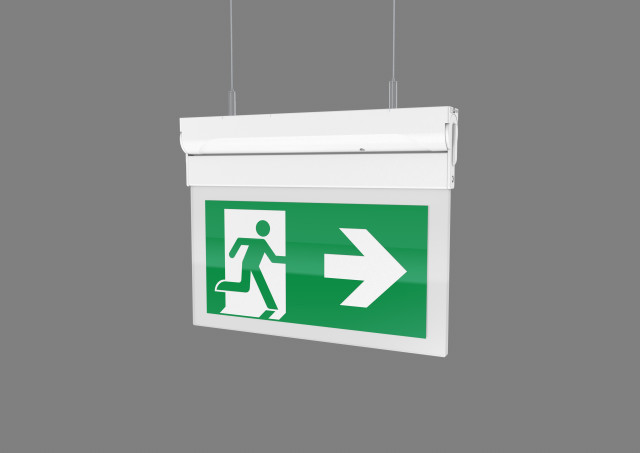 The XYVEX EXC is the latest versatile addition to Mackwell's XYVEX emergency exit sign range. The XYVEX EXC is designed to allow complete customisation for each application, making it ideal for meticulous, architecturally designed areas.
The goal is to remove project disputes which often occur when placing mandatory and safety critical exit signs; the sleek design of the XYVEX EXC can be colored to match any room while the LED power can be reduced during normal operation mode to give safe but satisfying guidance to exits. In the case of a loss of power the output jumps to 100% automatically to ensure safety is paramount.
The XYVEX EXC contains Mackwell's ELEDD Micro control gear as standard which is fine-tuned to its accompanying battery and LED load, allowing a very low circuit power of 2W when at 100% output. The ELEDD Micro core gives the XYVEX EXC exit sign a myriad of Mackwell's tried and tested features including DALI Autotest compatibility, SmartCharge and ORIGIN functionality.
Related links: