The power of nature can keep us cool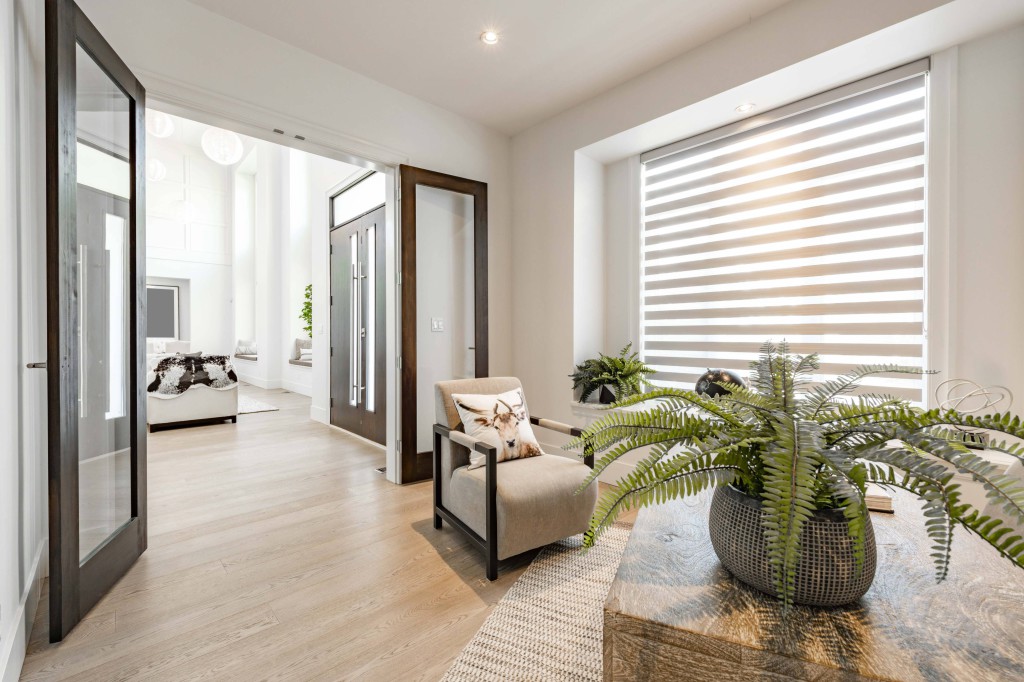 Alex Hill, Managing Director at international building services design consultancy, Whitecode Consulting, looks at new government regulation to reduce overheating and the best solutions to prevent overheating in our homes, hospitals offices and schools.
According to official sources, Western Europe's 2022 heatwave may have caused 20,000 excess deaths. In England and Wales 3,271 excess deaths were recorded from the start of June to the 7th September (Office for National Statistics), this is 6.2% higher than the five-year average with COVID-19 deaths excluded. The number of deaths were higher for heat-period days than non-heat-period days. During the summer heatwaves temperatures exceeded 40˚°C in London.
All previous regulations on overheating have been brought together into Approved Document O, to highlight the importance in the design of limiting solar gains through windows and providing adequate opening areas to remove excess heat. Approved Document O stipulates that we cannot use blinds to reduce overheating, therefore, we must either reduce the window size or greatly enhance glazing (which is often counteractive) or, alternatively, open the windows for long periods during the day which can sometimes cause problems with the site if bad site acoustics are present. Moreover, buildings must comply with CIBSE's TM59 to reduce overheating.
Matters are made worse by the fact that we are facing a climate emergency. In 2022, our highest temperature was 40.3 degrees which exceeded our record of 38.7 degrees. As an energy engineer, I feel compromised as we have now arrived at the point where the purpose of energy efficiency is to drive down heating costs and we are looking to mechanical cooling to deal with our overheating problem, which should not be the first port of call.
These temperatures we have faced are comparable to a Spanish summer. The Spanish prevent overheating by keeping doors and windows shut to keep out hot air in the middle of the day, shutting blinds and utilising mechanical cooling in the evening to lower inside temperatures. We are experiencing temperatures that you expect from Spain, and yet we are not adjusting our architecture.
The Spanish approach to preventing overheating
In the UK it is imperative that we design the building in a way that is sympathetic to the higher temperatures that we get and that we've been experiencing in our recent summers. Spanish designers consider high temperatures in building design. Their buildings feature hard ceramic floors and hard concrete ceilings to reduce the heat. Moreover, 'persianas' or exterior shutters, used as an external shading solution are commonplace.
This Spanish approach to keeping buildings cool would be an excellent start to dealing with our overheating problem and meeting the relevant standards. It is pertinent to start having a discussion within the built environment about exterior shading for properties and moveable shutters that you often see on Spanish apartment buildings, as these features could be the solution to the British overheating problem.
Keeping schools cool
In comparison to homes, schools generally have a lower heating demand. Typically, schools need to be warmed in the mornings before the pupils arrive. As human heat output contributes to building temperatures, we should consider that a class of 30 pupils would contribute approximately 4.5 kilowatts of heat energy to the building. Therefore, in a well-insulated building less heating is required throughout the day and good ventilation to counteract the effect of human heat output is critical for large periods of the year. Then, add to this the excessive heat during the summer months. Although term time does not usually coincide with the UK's hottest temperatures, there have been occasions in May where temperatures have been excessive, making it difficult for students to learn.
Often, schools expand their sites with the addition of a series of boxy, lightweight classrooms which are low cost. This design is often implemented due to budgetary reasons but I feel that we as designers could be doing more. Sometimes this is done due to limited budgets but capital infrastructure cost bears little consequence when we consider overheating and the associated operational costs of having mechanical cooling running constantly due to poor building design.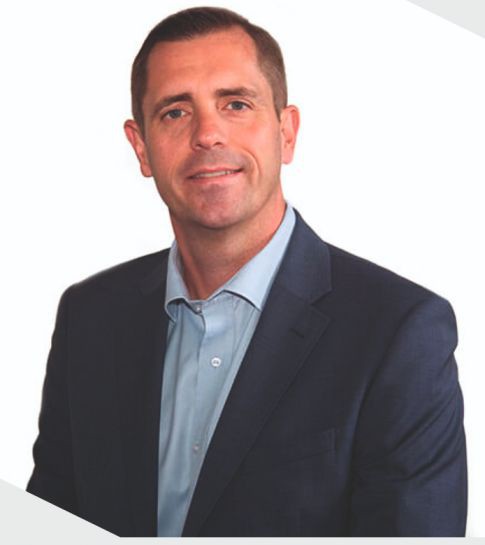 Unfortunately, schools rarely receive enough capital investment. We need only look at the current state of the education sector where schools are losing teachers as they cannot afford to pay both energy bills and teachers' salaries. I feel that having exposed concrete soffits as increased thermal mass, exterior shading to keep the building cool, and securely opening windows at night to cool the building are the best strategies to deal with overheating in schools.
Overheating in offices and hospitals
Overheating is also an issue in office and hospital environments. In commercial environments, employees are 25% less productive when the environment is not comfortable. This makes a good argument for mechanical cooling in schools, offices and hospitals to support productivity. This could be via an Air Source Heat Pump (ASHP) or a Ground Source Heat Pump (GSHP) which is a far more sustainable and efficient alternative. However, even before heat pumps it is far less invasive to consider a fabric first approach. Then, once the internal heat gain has been minimised, and the building has been ventilated well using natural and passive measures, but overheating remains an issue we should consider active measures such as mechanical cooling.
At Whitecode, we aim to lead by example which is made evident by the fact for our office in South Africa, we specially selected a building with cross ventilation. The lack of cross ventilation is perhaps the greatest contributor to overheating in offices and commercial buildings, as they often only have single-sided ventilation.
A recent survey indicated that an A-rated office block gained 12% more rent. Therefore, building owners can benefit from significant additional rental yield by investing in the energy efficiency of their building. It's important that we start having conversations about linking running costs to capital costs. As we approach our goal of net-zero carbon by 2050 we must accelerate improvements in our building stock, for commercial properties in particular.
What's the solution?
If the government goes ahead with the gas boiler ban for new builds, will this ban extend to the retrofit market? If so, will hydrogen energy become the replacement? Ostensibly, there hasn't been enough investment in hydrogen energy or incentives from the government to make this viable. As a result, we are likely to see a lag where purchasers are going to potentially face a ban on gas boilers, without a real alternative to consider, other than heat pumps.
I would argue that we must also look to fabric improvements as this can greatly affect occupant comfort. Consider glazing for example, which can contribute to overheating. We must first get the building fabric right and then maximise natural ventilation. Then, and only then, should we apply mechanical means to solve the risk of overheating that could not be designed out by fabric first and natural solutions. We must begin designing our buildings in a way which is sympathetic to heat. Architecturally, in the UK we are keen on buildings with low ceiling heights, and small compartments which overheat very easily.
In addition to Spanish building design, I would also urge the built environment sector to look at Victorian buildings, as Victorian architects designed structures which were excellent at preventing overheating. Consider any Victorian home with its high ceilings, spacious interiors and top-opening windows that allowed for single-sided ventilation in a room. Unfortunately, we have spent the last 100 years undoing that good design, and now we must start solving these problems that are inherent in modern British buildings. Perhaps it is time to start looking at designs that worked in the past, or to Spanish building designs for a solution to our overheating problems.
Related links:
Related articles: