A handy little tool from Makita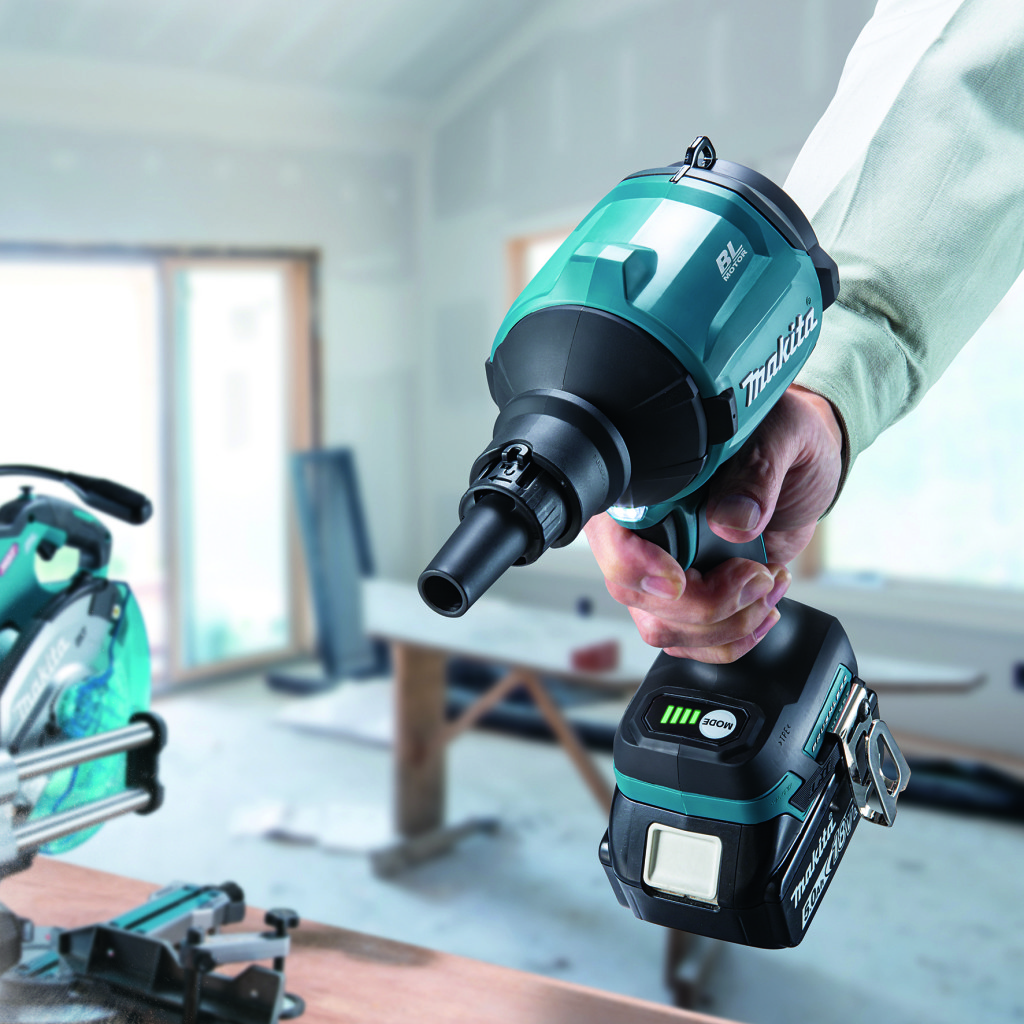 Makita has added a handheld blower to its expanding LXT cordless collection. 
The versatile 18V DAS180 LXT Brushless Blower is the latest product from the leading power tool manufacturer that is also capable of inflating and deflating, simply by changing the nozzle tip.
The new 18V DAS180 LXT Blower is powered by a brushless motor with variable speed control. Suitable for a wide range of applications, from cleaning off workbenches, machinery, cleaning and blocked filters, through to inflating inner tubes and play pools, this handy tool makes a useful companion to any kit bag.
The body is designed with an ergonomic rubberised grip and weighs only 1.7kg, making this tool easy to operate with one hand. Despite its compact size, the unit is extremely powerful and offers a maximum sealed suction of 10.3kPa. Its 4-stage air volume settings deliver a blowing force of up to 2.8N with a maximum 200m/second air velocity and air volume of 1.1m3/min.
Related links: