Commissioning gains NVQ status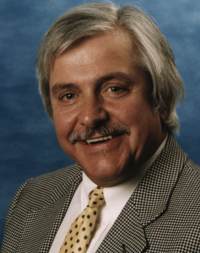 The increasing importance of building services commissioning has been recognised with the launch of the first ever National Vocational Qualification (NVQ) in the subject. This is a timely boost for the profession, says ROGER CLARKECommissioning is a people business. That might sound like a strange thing to say, but in these days of increasing reliance on off-site fabrication and plug-and-play technologies, commissioning remains a job that relies on the physical presence and applied skills of technical staff. With the publication of the new Building Regulations Part L in April this year, even greater emphasis has been put on the importance of proper building-services commissioning on every project. This is not an area that can be de-skilled. That is why it is extremely timely that an 11-year struggle to gain a nationally recognised qualification in the subject of building-services commissioning has finally come to fruition. The Commissioning Specialists Association (CSA) and its dedicated group of willing volunteers have been battling to get a national vocational qualification (NVQ) accepted for the training of building-services commissioning engineers. It is a great tribute to those people that this qualification is now in place. Alun Baylis, past chairman of the association, has been a leading light in this campaign and was clearly delighted with the news. 'We were happy enough with our own CSA Grades 1 to 6 as they provide a clear training path within the profession and set high standards,' he said recently. 'However, in order to raise the profile of the industry and ensure we attracted our fair share of new recruits, it was imperative our training achieved NVQ status.' Young people and their parents are likely to be more attracted to a profession that offers a nationally recognised qualification, and apprentices can now work towards an NVQ Level 3 in building-services commissioning through their employers. Alun Baylis also points out that this NVQ would be important in equipping commissioning engineers to join 'competent-person' schemes being set up as part of the means of implementing the new Building Regulations. 12 commissioning engineers who had already achieved CSA Grade 4 have joined a pilot programme in May. The official start of the NVQ Level 3 in building-services commissioning will be announced later this year. There are five compulsory modules in the course. • Complying with statutory regulations and organisational safety requirements. • Using engineering drawings and documents in installation and commissioning activities. • Working efficiently and effectively in engineering. • Handing over and confirming completion of installation or commissioning activities. • Commissioning heating and ventilation equipment and systems. Candidates must also choose one of the following optional units. • Commissioning instrumentation and control equipment and systems; • Commissioning workplace environmental control equipment and systems; • Commissioning of air-conditioning and ventilation equipment and systems; • Commissioning refrigeration equipment and systems. This structure was accepted as an NVQ assessment route by the awarding body Engineering Awards Ltd (EAL).
Support
The Herculean efforts of the past decade, and more, to create this qualification have paid off in the end, and all employers will hopefully now put as many engineers through the courses as possible. However, it is sad that it took so long and that the industry received so little outside support. All the funding had to be raised by CSA members despite the Government recognising the importance of commissioning by making it such a key component of the revised Building Regulations. 'Yes, it is encouraging that the great and the good now recognise the importance of our work,' says Alun Baylis. 'In the past commissioning codes were often published by people with no hands-on commissioning experience, which might explain why many were such rubbish. 'This was a big motivation behind the establishment of the CSA. We wanted to demonstrate to the outside world that we were not a bunch of Joe Chance-its, but a highly skilled profession working to rigorous standards. 'That recognition is now clearly there, and the NVQ cements it.' Members of the CSA were also recognised by the Office of the Deputy Prime Minister as qualified to validate and sign off completion notices under the new Part L of the Building Regulations. They have also been accorded 'fast-track' status for prospective members of the CIBSE's register of low-carbon consultants. The outlook for building-services commissioning has never been brighter. Now it is up to all of us who recruit engineers into this part of the industry to take advantage of the new conditions and ensure we have the right calibre and number of engineers to carry out the growing workload.
Roger Clark is group director of the Commtech Group, Breakfield, The Ullswater Business Park, Coulsdon, Surrey CR5 2HS.
Related links: