Grundfos puts pressure on the efficiency of domestic circulators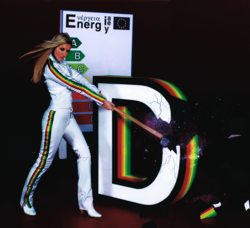 By exploiting the latest in pump technology, Grundfos is moving to reduce the energy consumption of domestic circulators by up to 80% compared with today's average.Domestic circulators in European households use more energy in a year than a dishwasher, or a washing machine, or a freezer with an A energy label. They account for about 15% of a household's electricity consumption — a proportion that is being earnestly tackled by the Grundfos Energy Project, the aim of which is to reduce the annual energy consumption of domestic circulators by up to 80% — bringing it down to the level of a colour television or an A-label refrigerator.
A-to-G
Energy labelling for pumps was introduced in Europe in 2005, in the familiar A-to-G format. The average circulator in European homes has an energy label of D or E and uses around 500 kWh of electricity a year, according to figures from pump manufacturer Grundfos. For comparison, a G-label dishwasher comes in at just over 400 kWh and one with an A label at about 280kWh, according to figures from the Danish Energy Agency. An A-label freezer uses about 350 kWh a year. The intriguing fact is that a circulating pump with a D label is almost the largest user of energy in a European household — exceeded only by tumble driers and less-efficient freezers. Circulators with an A rating in the Energy Labelling Scheme use 80% less energy than those with a D rating. The B rating represents a 60% reduction. Compare those numbers with the Government's long-term policy of reducing UK carbon emissions by 60%.
Europe-wide initiative
Grundfos embarked on its Energy Project, in August 2005. The first six months of this Europe-wide initiative saw energy savings of 354 GWh a year achieved by the use of its new generation of energy-efficient circulators. Spearheading the project is the Alpha Pro, described by Grundfos as the most efficient circulator on the market. It sports an A label and has an invertor-controlled motor which, at minimum speed, uses just 5 W of electricity. Indeed, its power consumption is shown on a small display. Other features contributing to the efficiency of the Alpha Pro is a permanent-magnet rotor and compact stator.
Anatomy of an energy-efficient domestic circulator — billed as the ultimate energy-efficient circulator, Grundfos's Alpha Pro has a permanent-magnet rotor and inverter speed control that enables it to consume as little as 5 W.
This pump is the latest in the Alpha range, first introduced in 1999 as a speed-controlled pump for housing. The range also includes the Alpha+, which is labelled B on the energy scale and uses a ferritic rotor can and ferritic rotor cladding. Grundfos also offers the prospect of reducing pumping costs in small to medium-size commercial heating systems with a new compact version of the Magna commercial circulator, with an A energy label. This pump also has a permanent-magnet rotor, so no electricity is needed to create the magnetic field and the ability for its head to be set in increments of 0.1 m. Magna pumps also have a sophisticated algorithm to adjust performance to match need and can change its understanding of how to adjust during a learning period after installation.
Installer awareness
The key to delivering the objectives of Energy Project in the UK is installer awareness. The promotional campaign includes an invitation to wholesalers and installers to a film screening in several cinemas across the UK, advertising, direct mail, point-of-sale material and information for installers to give to customers. For Grundfos, the only energy labels that matter for circulators are A and B.
Related links: