What the 10% renewable-energy target means for you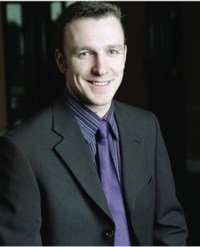 The control of energy use in buildings is becoming a key element of planning regulations and this will now affect anyone involved all aspects of both new builds and conversions. PHILIP ORD explains more.With over 30% of the emissions of cabon dioxide in the UK currently coming from buildings, the Government sees the control of energy usage as a key part of its strategy to meet its environmental commitments and halve carbon-dioxide emissions by 2050. This tightening of the regulations on buildings to drive energy efficiency and sustainability has led to the introduction of the new 10% Renewable Energy Target list, which is being adopted by a growing number of councils.
Planning power
Local authorities will use their planning powers to enforce the use of renewable energy sources by requiring all new or converted non-residential buildings to provide at least 10% of their predicted energy requirements from renewable sources. This means that any project will need an element of approved sustainable technology to get planning permission. And this is just the start, as the Government's intention is to increase this requirement for sustainable and renewable energy to around 30% for residential and 20% for commercial buildings by 2010. However, things are not as clear cut as they could be, and there is room for confusion over where this policy is in force and which technologies it applies to. First, it is not at all clear which councils already have a renewable policy. We know that Croydon, Merton and, now, the GLA are leading the way. Over 60 local authorities now have schemes or are about to adopt them. However, there is no central list to refer to, and the number of councils adopting similar schemes changes from month to month.
Approved technologies
As for the approved technologies on the 10% list, some of them are obvious (photovoltaics) and some seem less so (ground-source heat pump and VRF air conditioning, for example), but the list also excludes others that many would consider 'green' such as passive solar heating or natural ventilation. Seven key renewable energies highlighted by those councils who already have a 10% Renewable Energy Target in operation. • Wind • Solar thermal • Photovoltaics • Ground-source heating • Ground-source cooling • Biomass heating • Biomass combined heat and power (CHP) There is also a number of technologies and techniques not considered suitable for the 10% list, although some are encouraged and can be used to reduce the overall energy requirements of a project. In addition to the already mentioned passive solar heating and natural ventilation, they include daylighting; solar shading and incinerating domestic waste.
Priority
I see the biggest priority at present as increasing the availability of information, and I believe it is down to manufacturers to ensure that planners, consultants, installers, service engineers and end users have the appropriate advice to allow informed decisions to be taken at the earliest stage possible. That is why we [Mitsubishi Electric] is holding a series of free seminars and why we commissioned an independently written, CPD-accredited guide to the list*. This knowledge has been eagerly received, as there are few other sources of reliable and credible information currently available. The other interesting development we have seen as a manufacturer has been a huge increase in interest in our ground source heat pump VRF system — particularly from consultants and end users. Case studies have played an important role, as we have been able to demonstrate (in real terms) the benefits of renewable technology and give confidence to the market. It's the same old story; once someone has done something, it is only half the job to do it again — from both a technical point of view as well as a psychological one.
Real opportunity
The final point to make about the 10% list is that I am convinced that it provides a real opportunity for our industry, as it is already having a major impact on the way buildings are designed and planned for — with designers needing to justify the energy consumption of each piece of plant installed. In future, a key element at the start of any building project will be an energy assessment, which will allow planners to see exactly how renewable energy is being used on site. This assessment will embrace a building's total energy needs, looking at cooling, heating, hot water, ventilation, lighting and appliances. For the building services industry this offers an enormous advantage, because the assessment of a building's heating and cooling requirement will now need to be included right at the start of the planning stage. Decisions such as what cooling or heating system, and what control or BMS is chosen used to be a long way off the initial planning stage, but now their impact on energy use will mean that they come much higher on the agenda. For me, that is something to celebrate as it increases our industry's ability to influence decisions and ensure that the most environmentally sustainable solutions is chosen.
Phil Ord is City Multi product marketing engineer with Mitsubishi Electric, Travellers Lane, Hatfield AL10 8XB.
Related links: