Peacock Group looks to the long term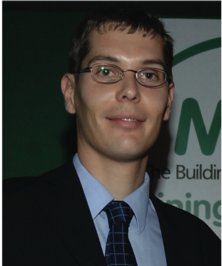 A long-term energy strategy for the Peacock Group includes a simple approach to preventing electrical equipment being left on overnight unnecessarily.Andrew Harvie, group estates manager for the Peacock Group, a national retailer whose outlets include Peacock, Bon Marche and The Fragrance Shop, won the award for the best multi-site carbon campaign. He used the 100-days initiative to initiate a long-term energy strategy. The first step was a presentation to the group board, resulting in a new policy being signed by the chief executive. That was followed up by the forming of a working group to meet regularly. Three meetings had been held by the end of the campaign in mid-September. Although many of the ideas and practical suggestions from the action pack prepared by CIBSE for the campaign* were taken up, the Peacock Group campaign did not specifically refer to the it.
Briefings
Andrew Harvie explains that the need was for basic information that shop managers could understand, so much of the material in the CIBSE briefing pack was simplified for the Peacock briefing pack. Other information was added relating to specific tasks for shop managers to undertake. The pack also contained posters for notice boards and switch-off stickers for equipment and light switches. Over 9000 staff had to be briefed, and a series of sessions was held during July. The first were divisional briefings to all retail regional managers in the form of an awareness and training session. Each regional manager than held a briefing session for their shop managers. The shop managers in turn briefed their own staff. A smaller briefing pack was delivered to the desks of all head-office and non-retail staff. It included a sticker to fix to their computer monitor. Because of the substantial volume of preparatory work, the start of the campaign was put back to 31 July and quickly kicked off with a series of theme weeks. Week 1: Launch of the pack, posters, stickers and a meter-reading exercise. Week 2: Checking and adjusting all time clocks, as detailed in the briefing pack. Week 3: Instruction to reset air-conditioning controls. Week 4: Briefing on lighting, based on information in the CIBSE pack. Week 5: Briefing on ancillary items, being a simple reminder to put switch-off stickers on items like desk fans, printers, microwaves etc.
Good response
In his progress summary at the end of the 100-days campaign, Andrew Harvie reported a good response to the meter-reading exercise, which was carried out as it had not been possible to undertake the approach for energy assessment described in the CIBSE manual TM22. He says, 'You guessed it. We need it to be really simple for our shop managers!' To provide the ability to monitor kWh/m2 on every site, an initial meter reading is to be followed by readings after three, six, nine and 12 months. Electricity bills provide initial information on consumption, so it was immediately possible to give managers an incentive to save energy. It was also decided to install up to a hundred smart meters at specific sites to reveal energy-consumption trends across the estate.
Capital investment
The Peacock campaign then moved into the capital-investment phase, with a target payback of three years based on energy savings. One measure is aimed at tacking electricity wasted overnight in shops because electrical equipment is left on unnecessarily — estimated at 4 to 8% of all electrical consumption. The approach is to install a new distribution board next to the existing one in a shop and move essential services to it. Those services include equipment and systems that require power 24 hours a day — including CCTV, intruder alarm and master till. A 7-day time clock was installed to switch off electrical supplies to all other electrical distribution boards to switch off everything when the shop is not trading. Trial installations at 10 sites confirm that the concept works. However, there will be a payback in only 60% of the properties. If the trial continues to prove successful, it will be rolled out to more sites. Although the idea is similar to a basic energy-management control panel, Andrew Harvie believes it is significantly more cost effective. He has proposed to his local office of the Carbon Trust that the idea should be accredited for Enhanced Capital Allowances. Andrew Harvie concludes, 'Before May this year, saving carbon was something that we though would be a good idea — but as a company we had not taken any action. 'All-in-all, I think we will save 10% of our electricity consumption over the next 12 months, which is nearly 80 000 000 kWh of electricity. That's a lot of carbon saved!.' (About 34 000 t)