Intelligent buildings as green opportunities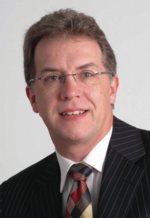 Building-management systems and intelligent buildings have a key role to play in reducing carbon emissions from buildings.
Mark Andrews
explains how his company is working to exploit the opportunities.The construction industry is looking at some challenging times ahead, but organisations that make business sense of growing fears for the sustainability of the environment, will reap the financial rewards. We are now, more than ever, being put under political pressure — through requirements set out by EU and UK Government legislations, such as Part L and the proposed expansion of the Emissions Trading Scheme — to improve the environmental performance of buildings and reduce carbon emissions.
Political pressure
NG Bailey wholeheartedly backs this political pressure. It puts us as a building-services provider and the rest of the construction industry in a unique position to offer innovative solutions, both to ensure clients meet these environmental requirements and that they reap the economic benefits that can be found through better efficiency in buildings. To put this into context, the UK Carbon Trust's Enhanced Capital Allowance scheme (ECA) enables businesses to claim 100% first-year capital allowances on investments in energy-saving technologies and products, so businesses can now write off the whole cost of their investment against their taxable profits of the period during which they made the investment. As one of the UK's leading building-services providers, NG Bailey sees this increasing pressure as an opportunity to lead the way in the application of technology to deliver intelligence in buildings. Drivers to encourage clients to bring about such technological changes include environmental and social sustainability and the long-term performance, and therefore better value, of a building.
Intelligent BMS
The main function of an 'intelligent building' concept is delivered through an intelligent building-management system (IBMS). The potential within such a concept and the surrounding technology is vast. Not only is there the potential to change the future of the built environment but also the potential to put the onus on us, and other building-services providers, to ensure that systems are effectively specified at the upfront design stage, installed and commissioned, to add value to the work we do. With the future of intelligence in buildings looking so bright, NG Bailey has been developing its own intelligent building-management solution over the last 12 months, which we have used to fit out two of our own offices.
— The new Thames Valley office at Reading of NG Bailey has integrated both sustainable solutions and an intelligent building-management system.
NG Bailey's new South-East headquarters in the Thames Valley is full of innovative solutions, via a bespoke IBMS that covers the fire alarm, PA, access control, heating and lighting, all of which are linked through one central computer — with all sensors housed within the smoke detectors. This sustainable technology has helped us gain the environmentally friendly credentials necessary to achieve a very good BREEAM rating based on the building's performance in areas such as energy, materials and land use, pollution, water use and ecology and carbon emissions. Our new £5 million off-site-manufacturing facility in Bradford also benefits from an IBMS. It has been specified to allow the site manager to gain remote access and monitor all of the internal systems, via any external PC, using a secure connection. By implementing an IBMS system at two of our own sites, we have seen the benefits at first hand and we are now being better informed about the buildings' performance and environmental efficiency — whilst at the same time minimising our spend on energy consumption.
Future
The future of intelligent buildings does not just lie in new-build contracts. To have a real effect on environmental sustainability, systems should also be applied to major refurbishment projects. There is also a distinct benefit from their installation within the health, education and retail sectors — allowing facility managers in these sectors to learn information about the building users and the use of their building, leading to further cost savings. As building-services professionals, the current momentum within the industry should encourage us to challenge ourselves and inform our clients how to make buildings work smarter, educating them of the benefits intelligent buildings have to offer in terms of improved performance and value.
Mark Andrews is chief executive of NG Bailey.
Related links: