When the time comes to replace boilers in existing buildings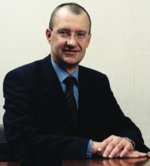 Meeting the requirements of the Building Regulations when a commercial building is refurbished does not necessarily require condensing boiler plant — and it may not even be the best option. GRAHAM WILLIAMSON explains.Without a doubt, the last 12 months have been extremely challenging for everyone involved in the heating industry — particularly installers and specifiers. Not only have they been charged with getting to grips with the complexities of the Building Regulations, but they also had to do this in a relatively short space of time — as the approved version of the Part L document was rushed through to meet its deadline. The good news is that, despite these hurdles, the industry as a whole has embraced energy efficiency. There is now a wide range of high-efficiency commercial condensing boilers on the market that meet and exceed legislation requirements, offering installers and specifiers more choice and options. To complement this, manufacturers and industry trade industry bodies have taken the initiative and produced a range supporting information to help installers understand what they need to do to comply.
Vitally important
But whilst there has never been a better time for installers to help their end-user customers take advantage of a high-efficiency (HE) heating and hot-water system, it is vitally important they recognise that an HE boiler may not be the right solution for every application. The fact remains that an HE boiler will only condense when the system allows it to do so — crucially, when the return temperature is maintained below 50°C. However, because commercial and industrial heating systems in UK buildings can be as much as 20 to 30 years old, many cannot easily adopt condensing technology, either through design or suitability. With replacements accounting for 70% to 80% of all commercial boilers installed, careful consideration must therefore be given to overall system design before choosing either an HE or standard-efficiency (SE) boiler for a replacement project. So what factors do installers need to take into account before making the right selection for their end-user customers?
System temperatures
The main consideration is the flow and return temperatures that commercial buildings are designed on. To gain maximum benefits of a condensing boiler, the system must be designed on a 60°C flow and 40°C return. However, most systems are currently designed for 82°C flow and 71°C return. If this fact is overlooked, the rated output of the appliance can be reduced by as much as 8%. Secondly, installers must think more carefully about flue positions. It is critical that the flue system is inspected to ensure that it is in sound condition and that its construction is suitable for a condensing boiler. Because of the high level of condensate that will be formed within the flue system, the material used must be impervious to the acidic nature of this condensate to prevent a serious failure. Controls also have a significant role to play. Whether you are installing a SE or HE appliance, unless it is managed and operated properly in an appropriate manner, the benefits of even the most energy-efficient boiler will be significantly reduced. There are other factors to take into account. These include looking closely at the water distribution characteristics and, because the mean water temperature is lower in an HE system, designers need to consider radiator sizes to meet the heating requirements of a building. If these factors are not taken into account, a condensing boiler installed in an existing building using traditional design parameters will not gain maximum benefits. It is for this reason that recognition was given in the Building Regulations (L2B for existing buildings) for the use of SE boilers. In fact, by more accurately sizing a replacement boiler (through a system load assessment) and evaluating the controls, a modern SE boiler could offer the same carbon-reduction benefits that would have been possible had a condensing boiler been installed.
Benefit
Overall, the key is that both standard efficiency and high efficiency boilers have their place in the market, so it is essential that installers and specifiers consider the application of these products along with the requirements for installing them in their own right. By doing this, building-services managers will benefit from the most cost-effective and energy efficient solutions for their premises.
Graham William is business director for commercial heating with Ideal Boilers.
Related links: