How facilities managers can help tackle climate change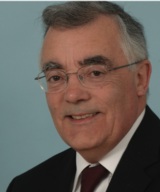 CIBSE president John Armstrong believes that the wealth of knowledge owned by facilities managers is vital to meeting Government targets to reducing energy consumption and carbon emissions.Facilities management is defined by the British Institute of Facilities Management as the integration of multi-disciplinary activities within the built environment and the management of their impact upon people and the workplace. Facilities managers play an important role in how buildings meet the needs of owners, operators and building occupants. Their work covers such a diverse range of topics that they must therefore be regarded as important people in the operation, management and maintenance of our building stock. A growing number of CIBSE members now work in the FM arena, and we believe it is vital to ensure that recognition is given to this profession in order to fully take advantage of their knowledge and experience. Only about 2% of the building stock is replaced or refurbished each year — meaning that some 98% of the UK building stock is already in place, many to out-dated energy and engineering standards. Some buildings are already 100 years old, a few even older. Managing them to provide internal comfort is not a new profession. Building services designers need to seek the experience and knowledge of facilities managers to improve their designs. As I set out in my CIBSE presidential address earlier this year, we need to work towards a better understanding between fellow professionals. Only by doing this and by actively seeking to know how buildings are performing, how they are being operated and whether they are meeting user expectations can the industry truly make future buildings better.
Tackling climate change
A figure quoted by many speakers in relation to UK energy use is that some 50% is used in buildings. This figure can be sub-divided further into 65% domestic and 35% non-domestic. Whichever way you consider the figures, property in all its forms consumes a huge amount of the UK energy. At one time it would also have been possible for that demand to be met from our own UK energy reserves when coal, gas and oil were abundantly available within and close to our shores. This is no longer the case, and with coal being imported from Europe, gas from Russia and oil from the Middle East, the implications in terms of reliability of supply and guarantee of availability must be a growing concern. Taking into account our current concerns about sustainability, we must also include the availability and use of water as another major issue. It is a massive task for the building services industry and a task that industry must tackle as a whole. Since its launch on 1 September 2006, CIBSE's register of Low Carbon Consultants (LCC) has been helping a range of professionals to demonstrate that they have the skills and competence to measure and improve the energy performance of buildings. The building-operation section of the register is specifically for facilities managers, energy managers and others concerned with the operations of buildings. The number of people joining the scheme has increased rapidly, and a number of courses are planned over the coming year. The training covers measurement, reporting and the integration of renewable technologies. Samantha McDonough, director of policy at CIBSE, believes strongly in the importance of facilities managers: 'The facilities manager is someone who should be sought out and consulted at top level if companies are serious about saving energy — not some nameless faceless figure who reports further down the line.' With so many calling for improved communication between facilities managers, building operators and designers, this particular aspect of the LCC register can only help to promote learning, knowledge and expertise in the low carbon field.
Working together
Building-services designers have a wealth of experience and knowledge in their armoury of tools to ensure new build and refurbishment is carried out to the highest standards, which will reduce our use of energy in buildings. Much of this armoury relates to the very comprehensive information provided in CIBSE guides and other publications. This information should not be considered as only relevant to designers since much useful and valuable guidance is directly appropriate to facilities managers and other building operators. Part of developing relations with facilities managers must be to bring their knowledge and experience into partnership with that of the designer for the mutual benefit of all those involved in creating and operating better buildings.
John Armstrong is president of the Chartered Institution of Building Services Engineers.
Related links: