Delivering the benefits of intelligent buildings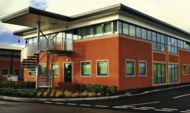 Chris Wootton explains the benefits of intelligent buildings — and how to enjoy them.The key to unlocking the maximum value of a building to its owner lies in the level of intelligence that a building possesses. Historically, this has been constrained by the manufacturer-specific approach that typified the industry. However with the advent of open systems, a building can increasingly yield more value over its lifetime. In spite of this, the holy grail in systems design — fully integrated control systems that speak the same language — remains often more fiction than fact.
Reduce costs
The benefits of intelligent buildings are by now well known to the initiated, even if much educating remains to be done in the wider construction industry; they reduce the occupier's cost over the building's lifetime. Costs are reduced in three ways. First, the most intelligent of buildings allow clients to collect the entire energy usage of a single site or, for those with a network of offices, the usage of all. It enables the building occupier both to monitor and manage energy output — with the capability of adjusting systems to minimise consumption. Secondly, maintaining a building becomes simpler — and so requires less time or can be done to a higher standard. An intelligent building can automatically capture the status of systems, both on and off-site. Through predictive maintenance, some packages are designed to understand when a building system might fail — before it actually does. Thirdly, an intelligent building gives the occupier the ability to raise office productivity through a better environment for all (e.g. via air-quality control or daylight-sensitive lighting) and by specific systems (such as automated room booking or security image) capture upon specific instances.
Distinct opportunity
As one of the UK's leading building services providers, we see building intelligence as a distinct opportunity to offer clients open building systems that will reduce the operational costs of their buildings. Pivotal to this is unlocking clients from what can traditionally be costly maintenance packages through a 'vendor' independent approach. Our capabilities, for example, blend seamlessly in this respect; Bailey Systems designs and installs truly open systems whilst Bailey Maintenance can provide the appropriate maintenance regime.
The foundation of our approach is to work in partnership with all parties involved and gain an in-depth understanding of the client's objectives for the building. A reasonable view has to be taken regarding the level of interoperability required between what were previously independent systems. At all times, the focus should remain clearly on creating benefits for the client — either in lower operating costs, more productive building space or enhancing the sustainability of the building. With this client understanding, we create a single step 'open' data network within the building from which all elements of its infrastructure can be integrated. This means the integration of the traditionally separate building-management systems with the building's business, voice and data applications to realise the client's objectives. To demonstrate our capabilities in this sector, we have fitted out our new south-east headquarters in the Thames valley with a raft of innovative solutions. We designed and installed a single integrated intelligent building-management system (IBMS) to meet our own needs. It covers the fire alarm, PA, access control, heating and lighting, — all of which are managed through one central computer.
Credentials
This sustainable technology has helped us gain the environmentally friendly credentials necessary to achieve a very good BREEAM rating based on the building's performance in areas such as energy, materials and land use, pollution, water use and ecology and carbon emissions. Our new £5 million off-site facility in Bradford also benefits from a bespoke IBMS, which has been specified to allow the site manager to gain remote access and monitor all of the internal systems, via any external PC, using a secure connection. Our head office in Ilkley, West Yorkshire, also features intelligent solutions which monitor heating and lighting, and we have reduced our energy consumption by 19%. The new building-controls technologies that are coming to the forefront provide building owners with exciting opportunities, which only specialists in this field can exploit to deliver the real benefits that they offer.
Chris Wootton is divisional direct at NG Bailey.
Related links: